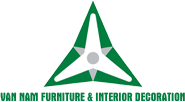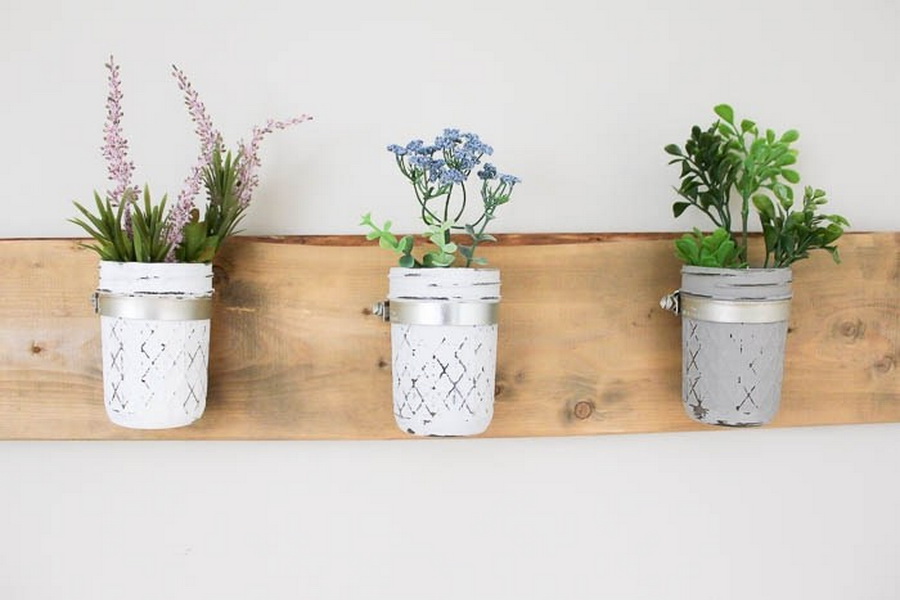 10

Modern

Wall Planters

That Would Look

Great

In Your

Home

Or

Office.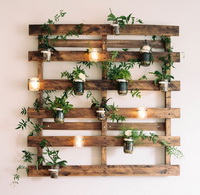 With the idea of interior decoration blending in nature, green space gradually becomes the current design trend. It creates freshness and brings its own colors to home or office that can be pointed to a golden cactus, small or some favorite plant.
The solution is how to find an appropriate way to plant and show for having the beautiful homes. There are many differences and the most prominent is the "wall planter" solution. Here are some suggestions for interesting designs for interior wall planters with patterns: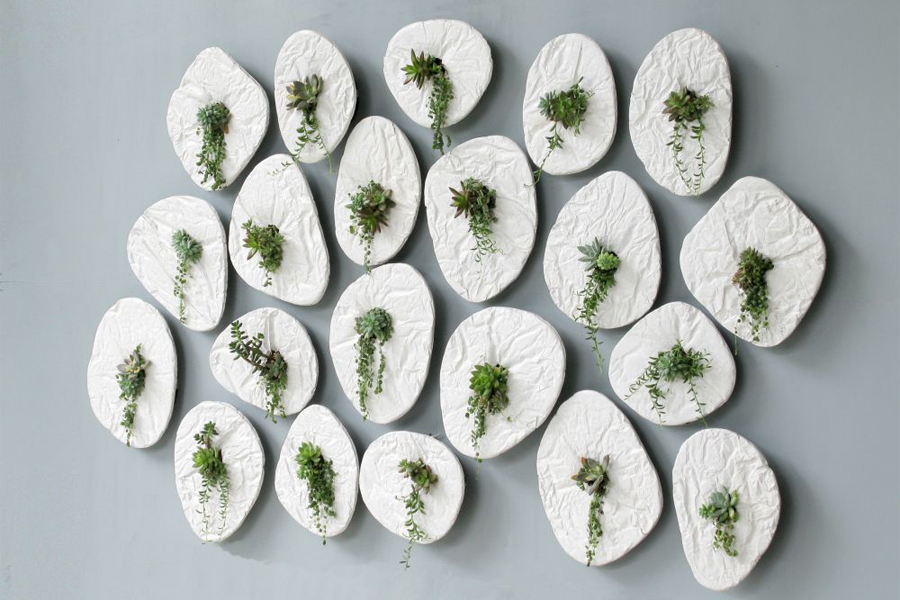 Designed to look like river stones, the Seed planters can be hung on the wall and they each hold a small plant at the center. You can display them in groups or as individual, freestanding ornaments with different shapes and surface textures designed to mimic the look and feel or river stones. They are made of fast-drying cast concrete.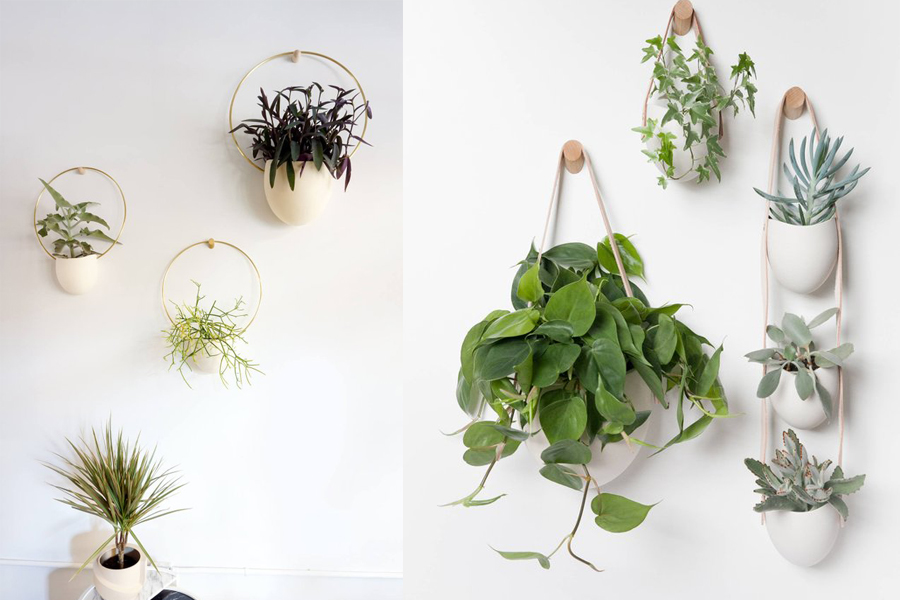 If you like small planters that look pretty on walls, you'll probably also love the small and cute and stylish to create a very charming wall installation, a lot like a piece of art. Each planter is made of porcelain and features a leather strap that hangs from a small wood hook.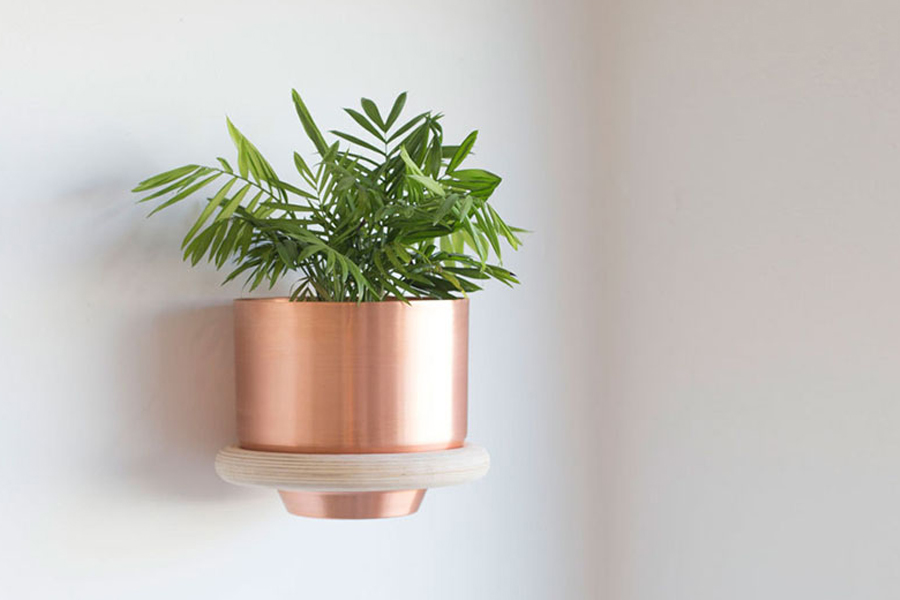 Sometimes the manner in which a planter is displayed is more important than the planter itself. Take for example this stylish and delicate wood ring. It's an innovative and at the same time very simple planter holder made out of birch wood. It makes it seem as if the planter is floating against the wall.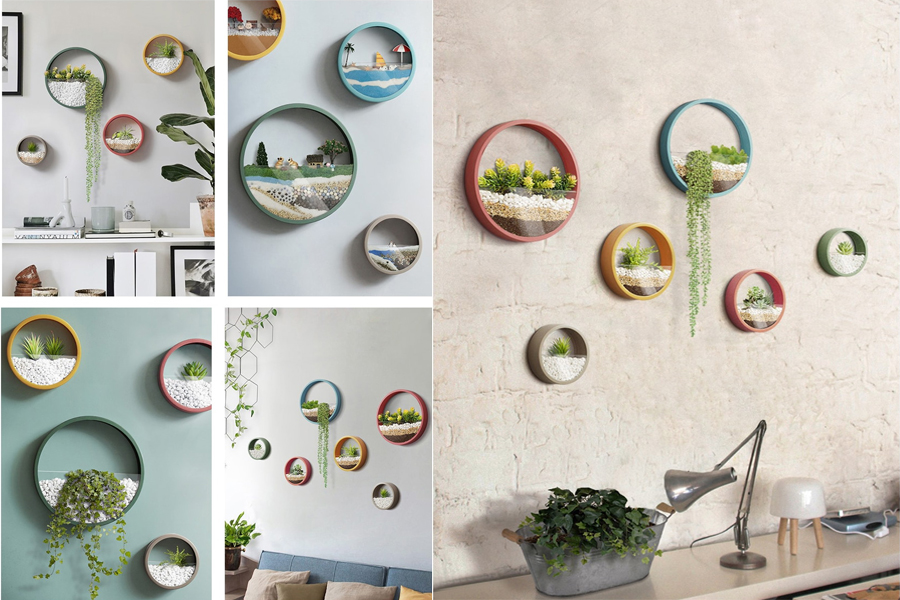 This round wall planter is super cool too. It's special because it introduces a new perspective on modern wall planters and vertical gardens in general. You can display both in indoor and outdoor spaces. The planter is made out of metal and glass and comes in three different sizes and five colors.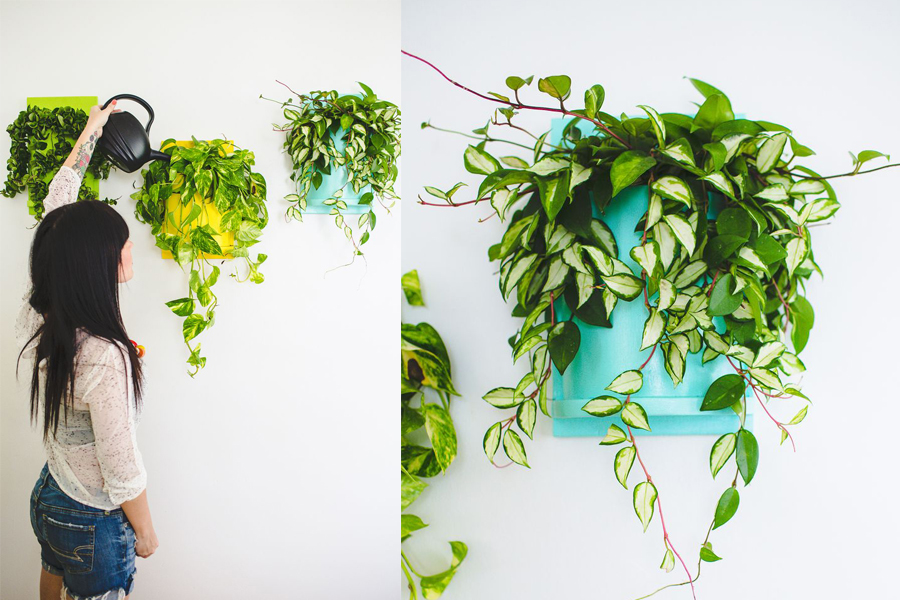 In case you're wondering, you can actually make your own wall planters from scratch and they can look pretty cool and stylish by various different strategies which you can use. To make this type of planter you need large PVC pipes and some wood. You also need paint so you can customize each planter and to make it stand out.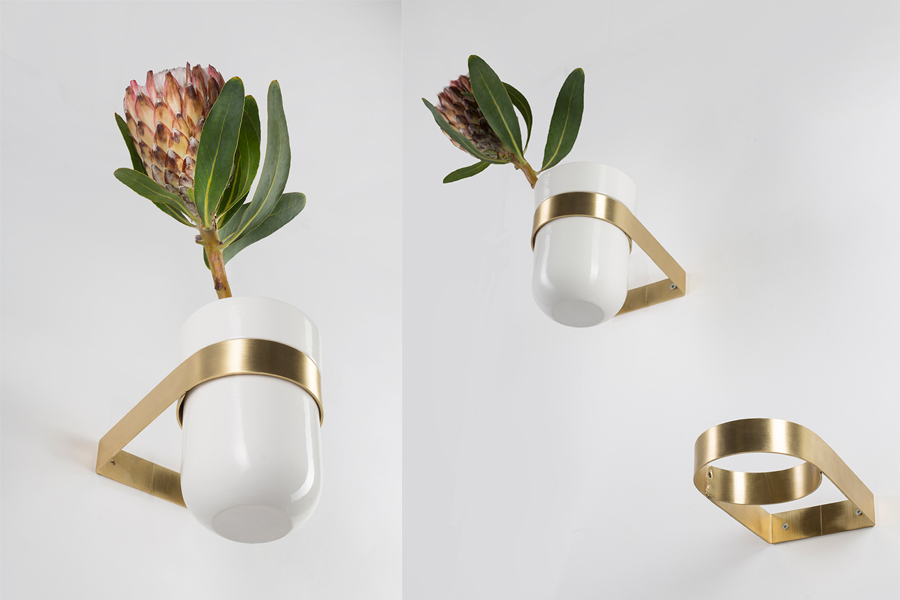 A lot of modern accessories and decorations, wall planters included, are made out of repurposed or recycled materials. A great example is this trio of wall planters made out of rustic shovels. They're very charming and they have a lot of character. You can display this in the kitchen where it can either hold fresh herbs or utensils.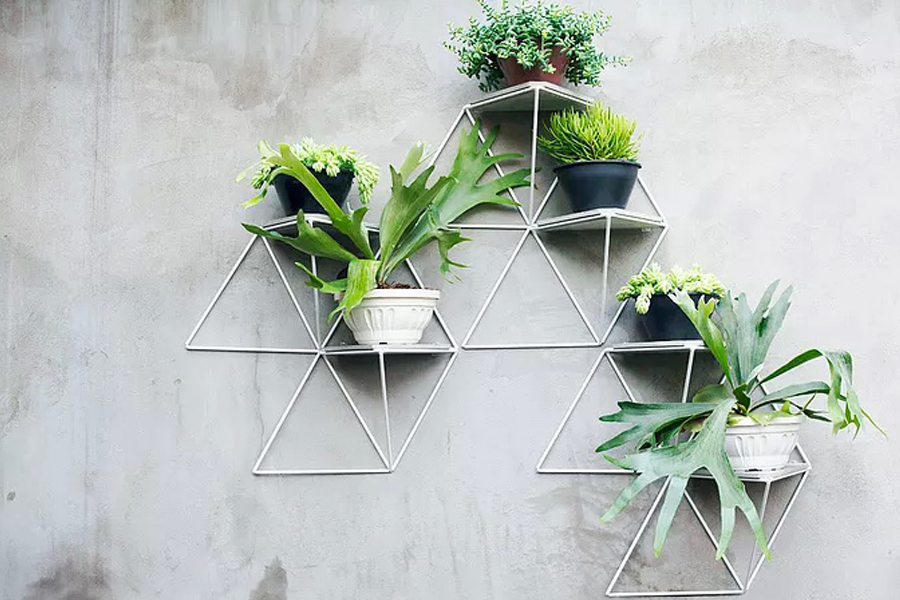 Apart from looks and basic functionality, it's also nice to also enjoy a flexible and modular design when it comes to wall planters. It's great to have the option or reorganizing and rearranging your wall planters whenever you want to. This design by architects Luisa & Lilian Parrado lets you do exactly that. You can display them in groups or as individual accessories.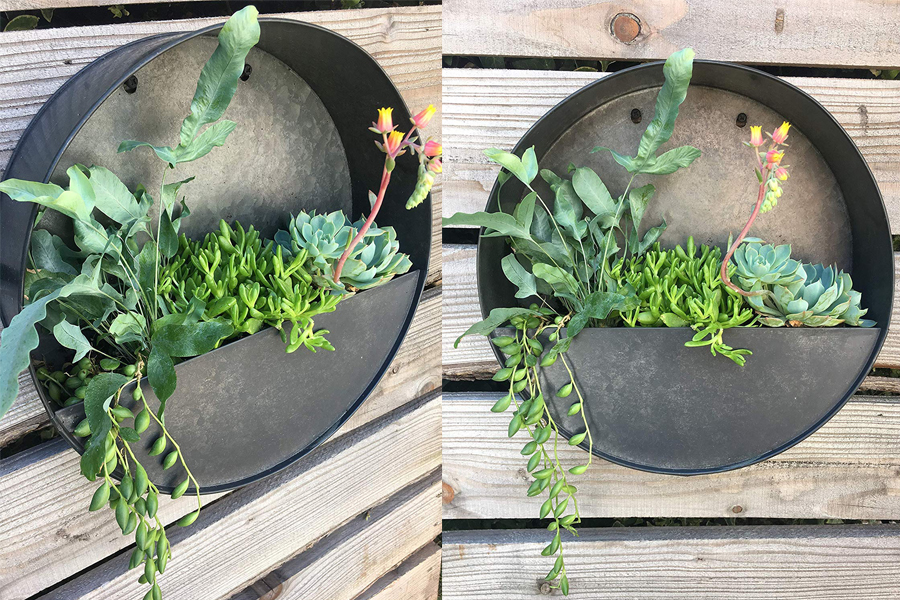 Beautiful, simple and easy to hang, this modern wall planter lets you add a hint of industrial beauty to any space. It's lightweight and circular and perfect for tiny succulents, small cacti or faux plants. You can also grow herbs in it and hanging plants are an option too. Add it to the bathroom, the kitchen, your office or even the entryway or the bedroom.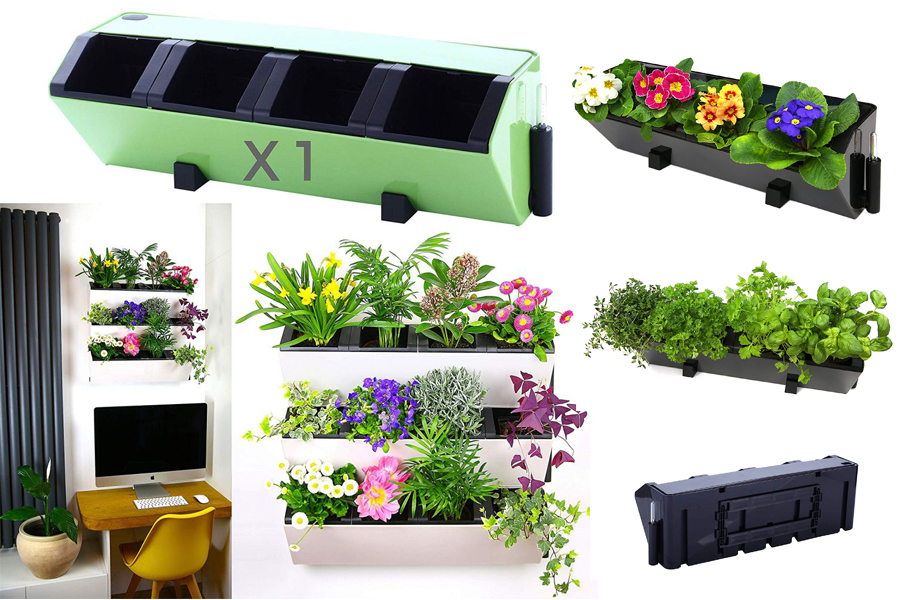 For those of you who like smart things, a self-watering planter probably sounds like a great option. This particular one is pretty awesome because it's also designed to be hanged on walls. This means it won't take up space on your counter or desk and it will look exquisite up on the wall, even so high up that you need a stool to reach it because you actually won't have to do that too often.

Source: Homedit.com.
Translated and Edited by:
Van Nam Furniture & Interior Decoration.