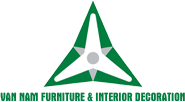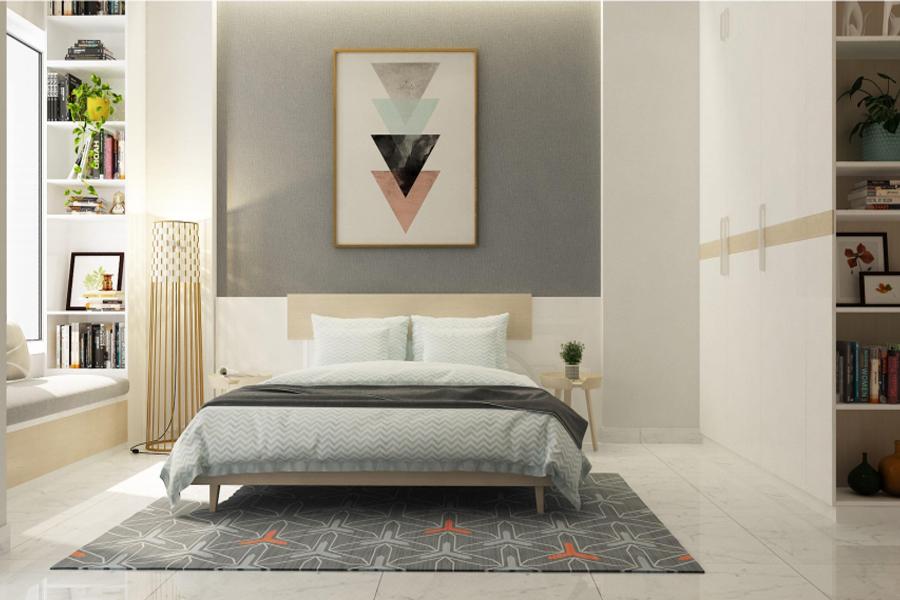 Fascinated with

20+

Beautiful

and

Modern

Bedrooms.
How to arrange feng shui bedrooms, space has become more neat and beautiful; and more help homeowners to feel comfortable, to have a deep sleep and also bring in good things.
Modern bedroom is designed not only in one style that is diverse and interesting in each personal way. If you are planning to redecorate but don't know which direction to choose, one of these daring bedrooms can inspire new ideas for you in your own home.
1. Intricate boisterous and delicate wrought iron details make this beautiful white bedroom look lighter than air. The indoor house plants help bring the outdoors in.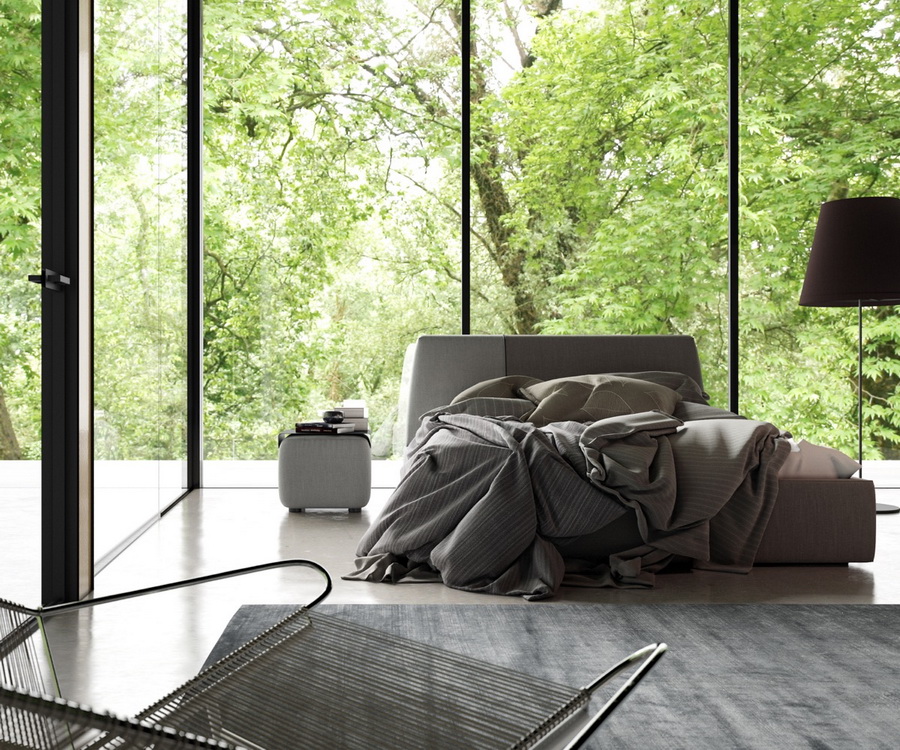 2. With backdrop like this, a straightforward interior is the only way to go - the furniture is comfortable and stylish without upstaging the beautiful view outdoors.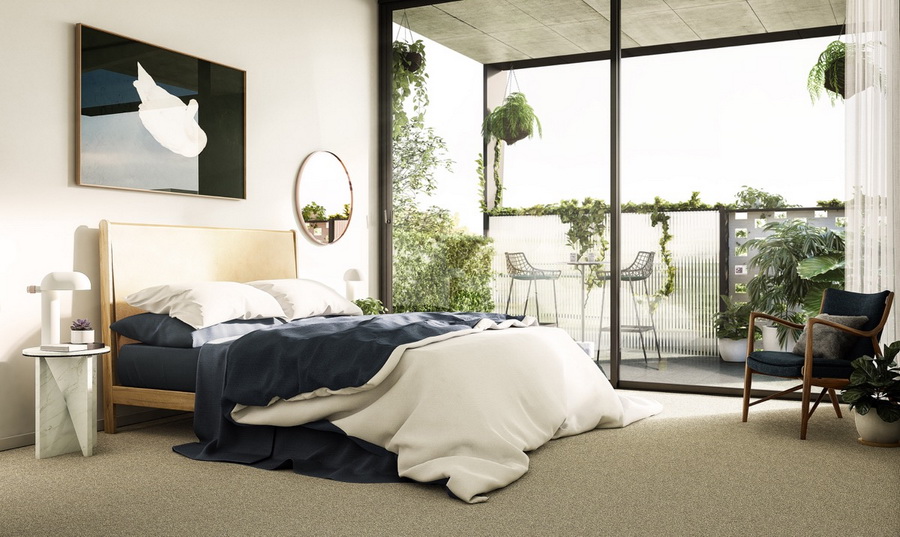 3. This interior also takes a simple approach, using natural motifs to match the verdant balcony with its hanging planters and potted trees.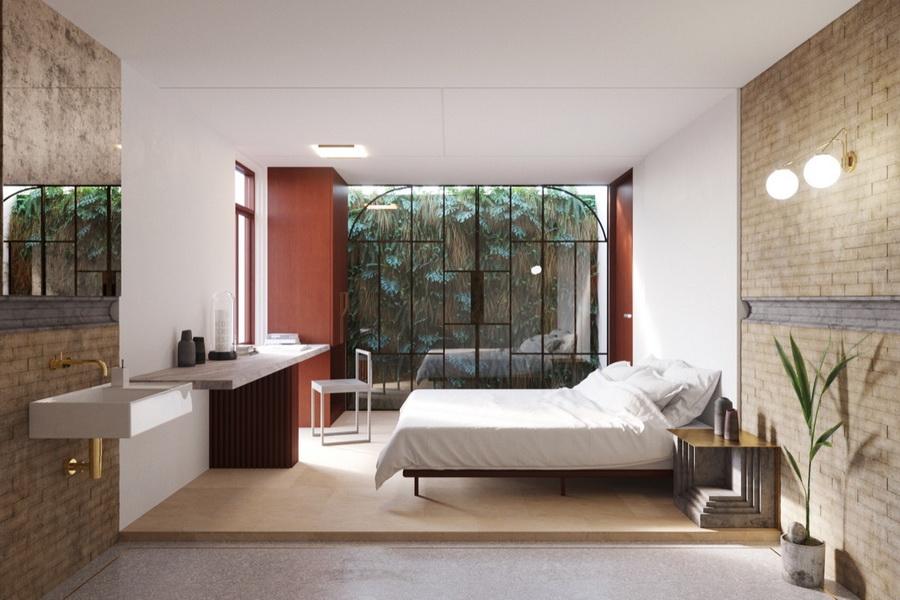 4. Designed as part of a hotel concept, this creative space uses minimalist features to frame a unique window at the end of the room.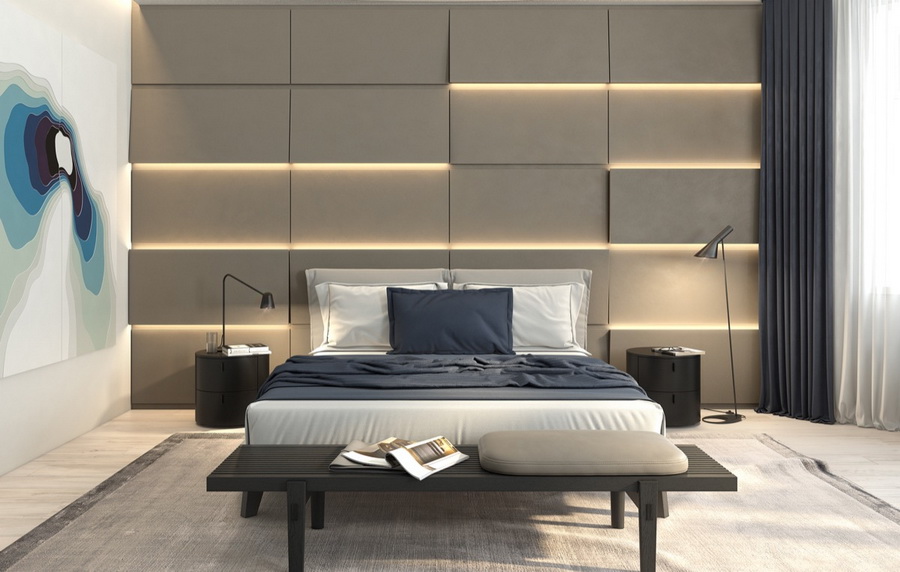 5. Moving away from purely scenic homes, this space makes a big impression with its illuminated bedroom wall texture.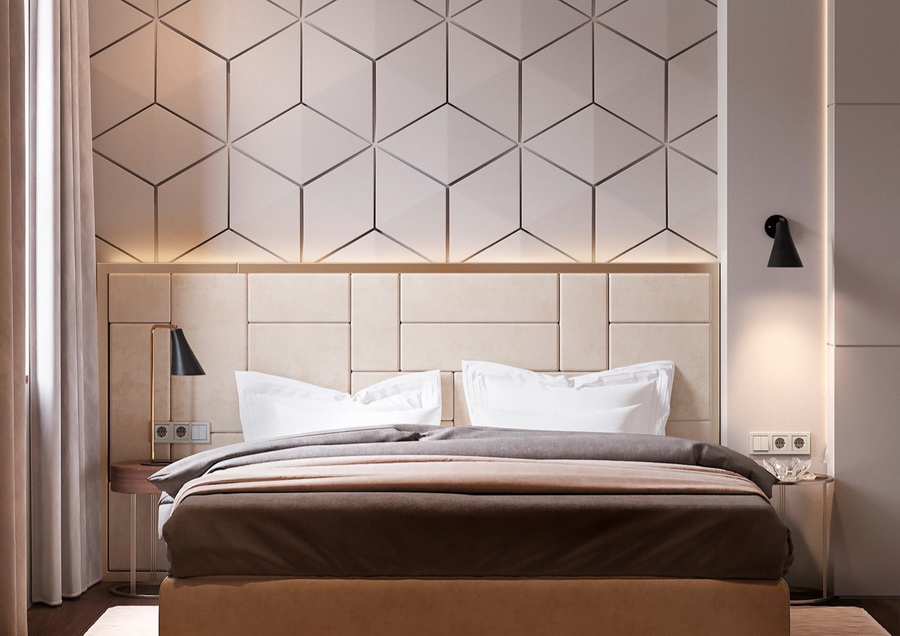 6. These wall panels don't include their own lights, but their subtly tilted facets do a wonderful job of catching the light from the window and the recessed fixture behind the headboard.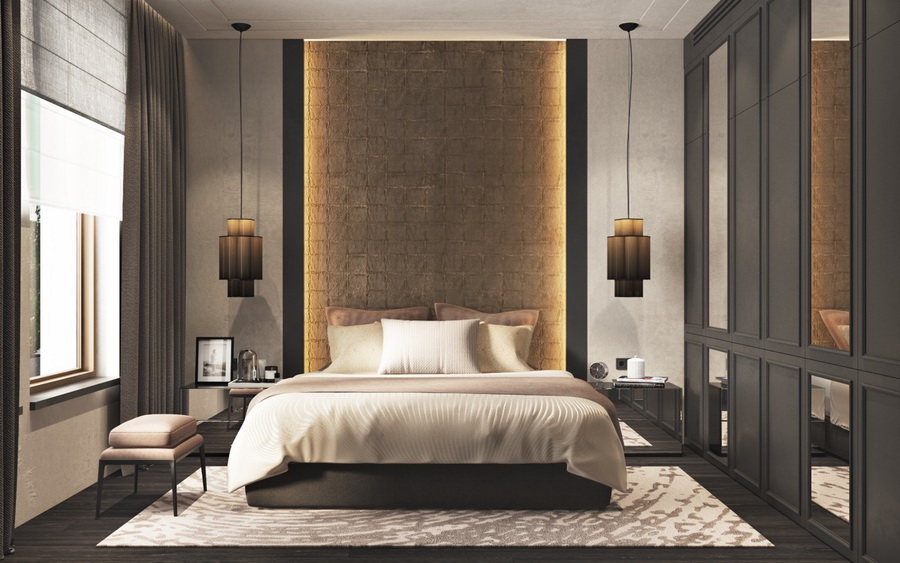 7. This room has multiple layers of lights for different purposes - practical yet unique bedroom pendants as task lighting, with softer indirect mood lighting radiating from the accent wall.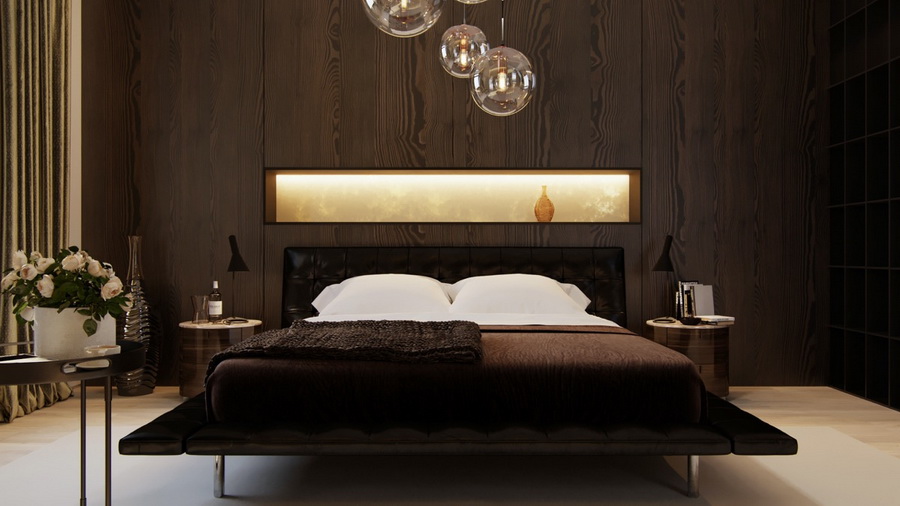 8. The interior wood and dark curtains, decorative lights combine convenient ceiling fans. Using golden light in the bedroom is easy to fall into deep sleep.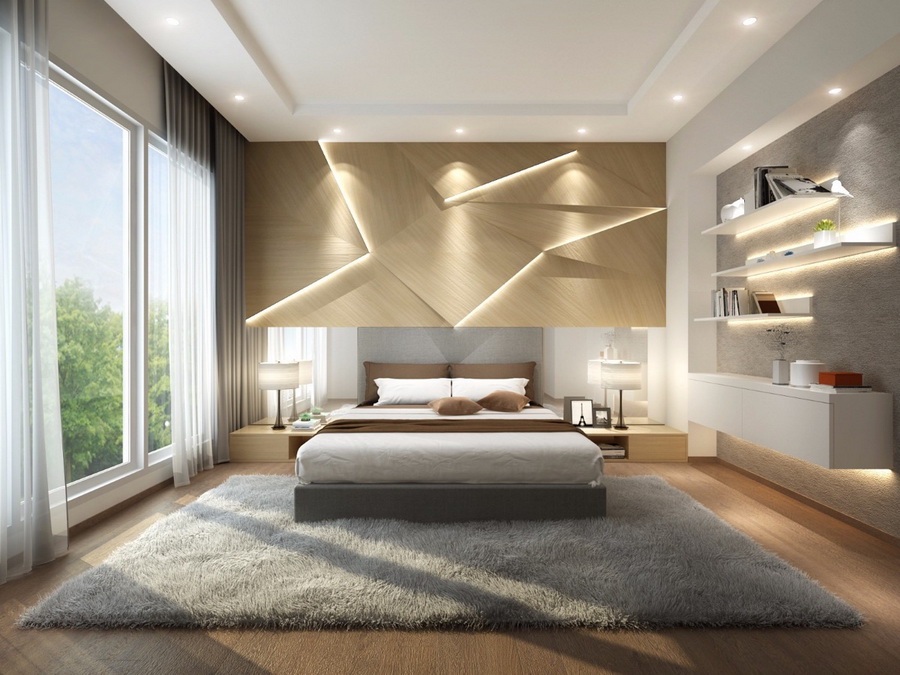 9. If you have a look closely, this room is not much as angular as you think. It is just a trick to create an optical illusion from designers. The objects in this geometric room are extremely modern without monotonous at all.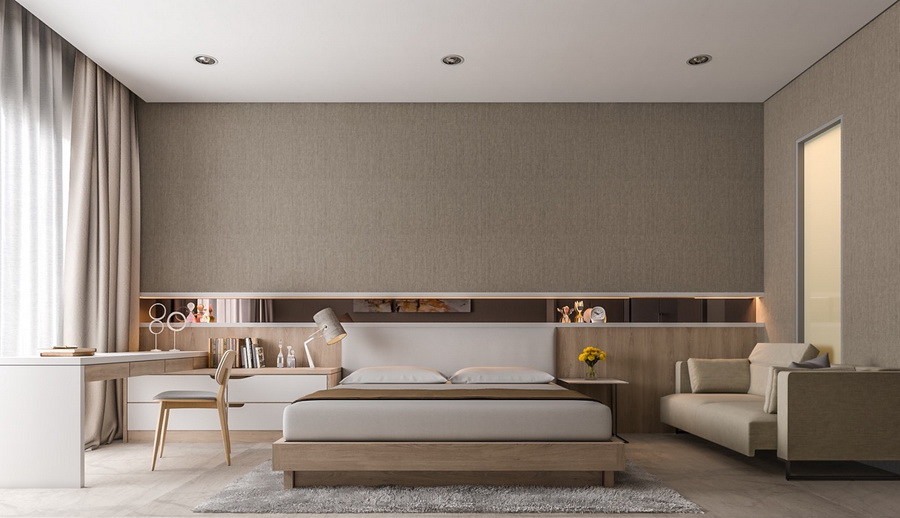 10. This textural accent wall allows the wooden headboard and low paneling to take center stage. A thin strip of mirror makes this arrangement stand out from the rest.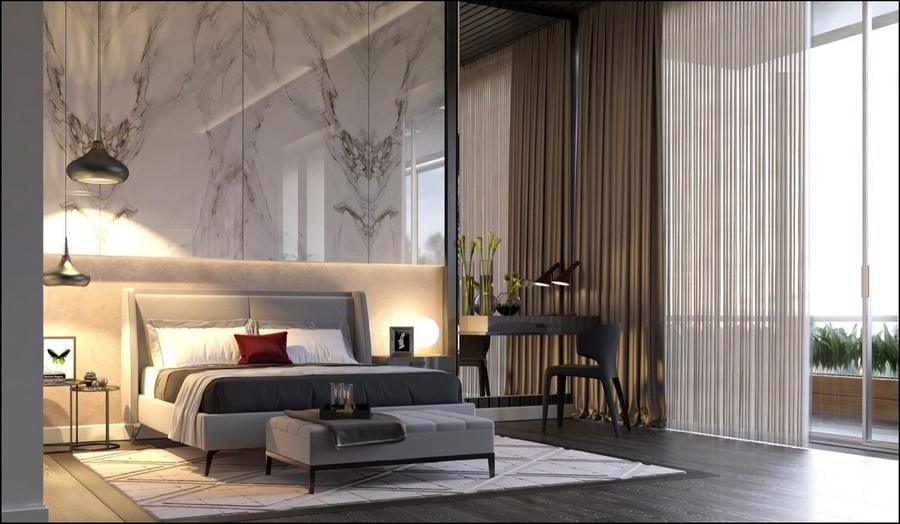 11. Marble is always a dramatic solution for high-end spaces like this! This application is highly polished, a great way to reflect the sunlight from the generous windows at the right. A cute vanity chair provides seating in front of a full height mirror.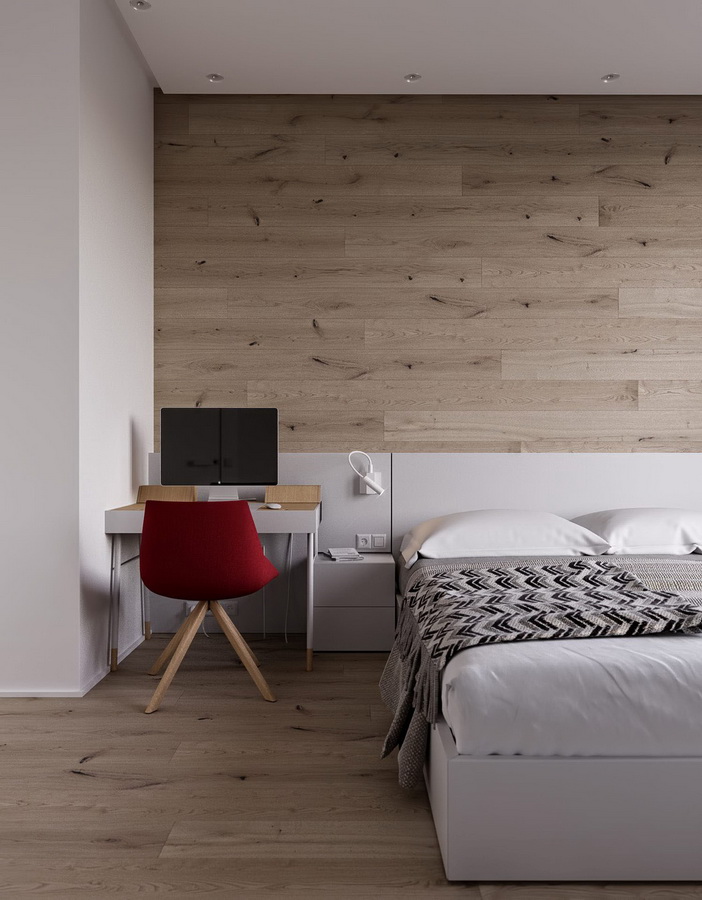 12. While vertical wood paneling can sometimes look dated, horizontal styles are easier to fit into a contemporary theme. Lighter woods tend to look more modern than darker ones. Modern wall sconces flank the bed on either sides.
13. Now let's look at bedrooms with unique form factors! This room takes advantage of its height with artistic geometric wall panels.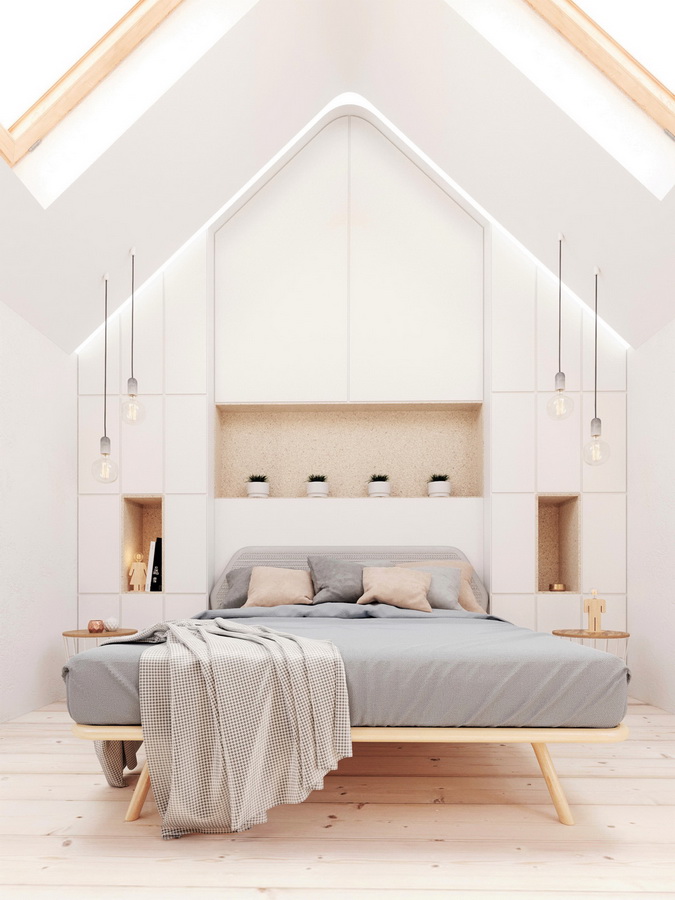 14. What a charming bedroom! The angles of the bed frame cleverly echoes the shape of the walls and ceiling.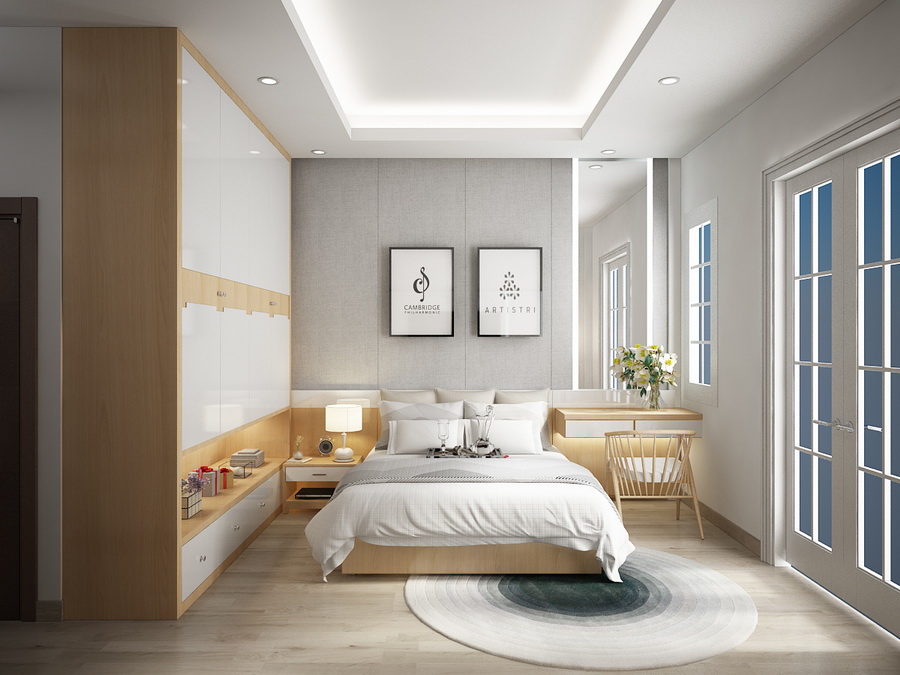 15. Here's another space saving bedroom design, this time using a more traditional layout. The full wall of storage and compact desk help reduce visual clutter.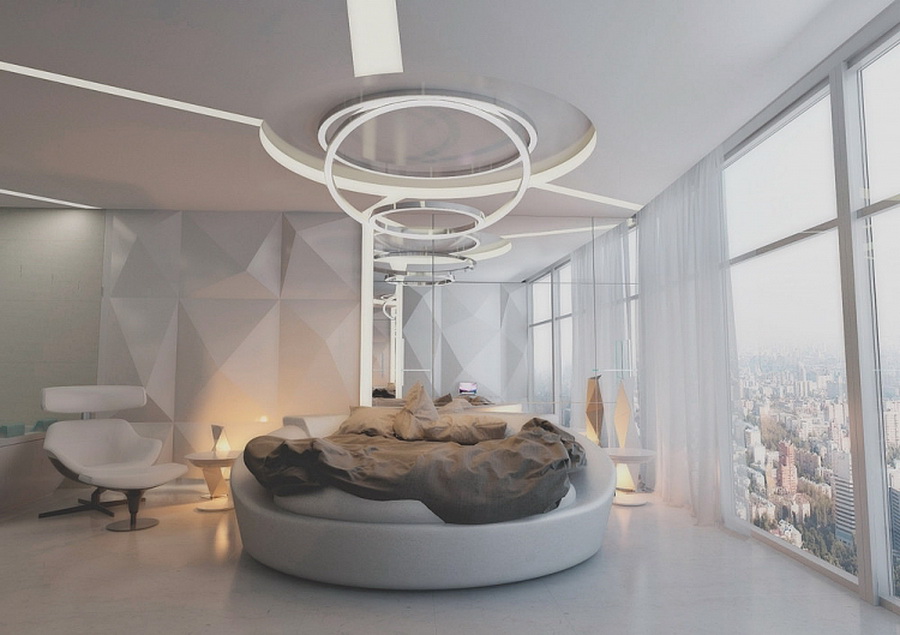 16. The round bed is the perfect choice for those who love the newness. You can choose safe neutral tones for bedroom, however, pay attention to golden light to create a warm, pleasant atmosphere while resting.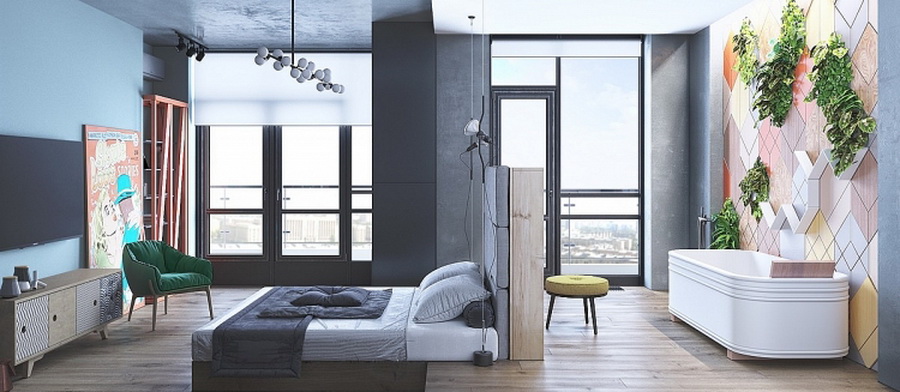 17. This room adds another proof of the power of soft spatial separation. On the same area, you can have both a bedroom and a bathroom without constructing more.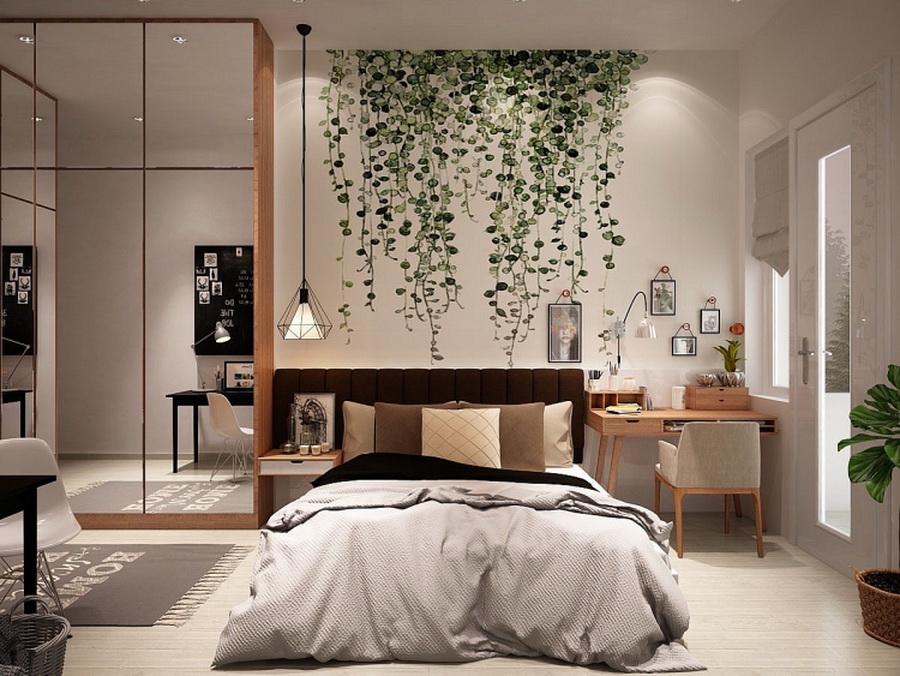 18. This room is the perfect combination of soft and modernity of Botanical style. The walls are simple but sophisticated, making the bedroom become lively.
19. Bedroom with sparkling light system will surely make you "flutter". This is probably a lady's bedroom with ceiling light and feminine decorative details. Recently, the blackboard appears in many modern designs to allow manually writing the inspirational quotes or drawing what you like. Thus, the room will become flexible and bold personality.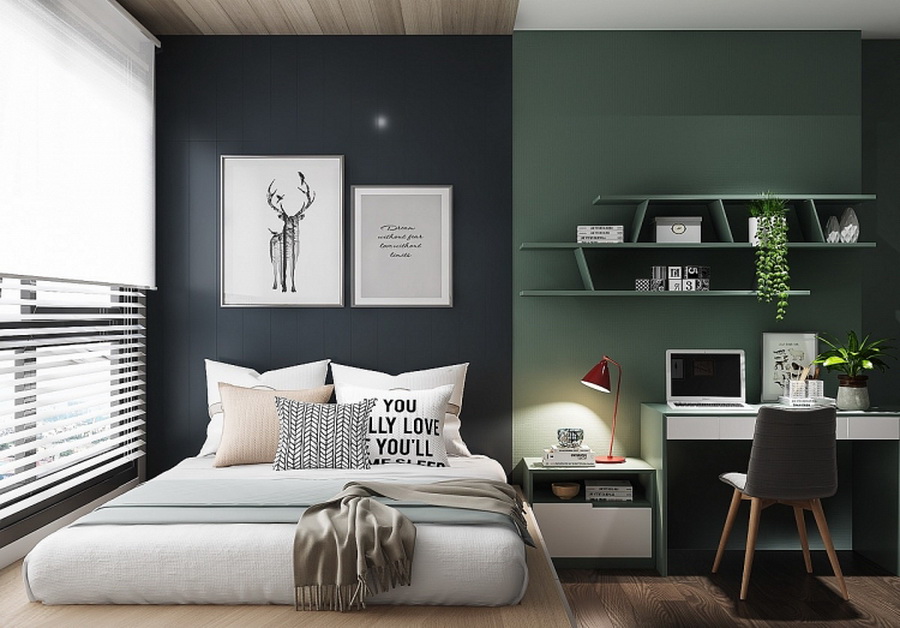 20. A way to divide space by color is becoming more and more familiar, especially in the small rooms. If this is your choice, please pay attention to choosing the "mean" colors to "visualize" your eyes. Besides, do not forget to grace your space with beautiful small furnitures./.

Source: Collected & Edited by.
Van Nam Furniture & Interior Decoration.