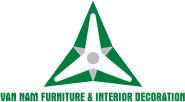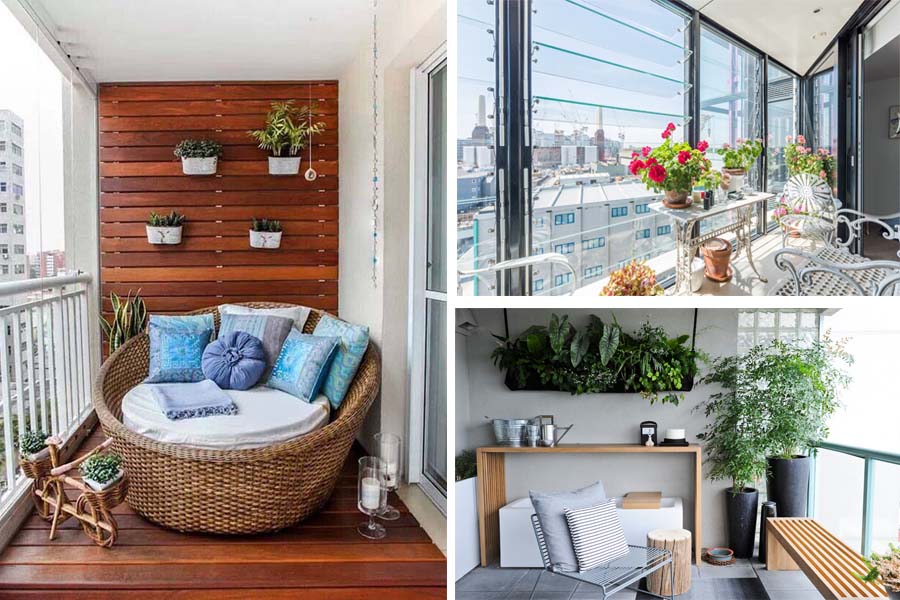 Cool small balcony for House, Apartment keeps you not far away...
Whether your balcony is a private house or apartment, it considered as a good interior design have to meet such following factors: green space, comfortable seats and firm structure. These are important factors and necessary to create a beautiful balcony for the house.
With just a few simple tubs and inexpensive tables or chairs, you can have a breakfast area, tea, reading books with comfortable atmosphere and cute to mix hanging lights or candle lanterns following to your style as well as inclination. Find some inspiration as below to be suitable for balconies of houses, apartments with a small area from 2 to 3 squaremeters.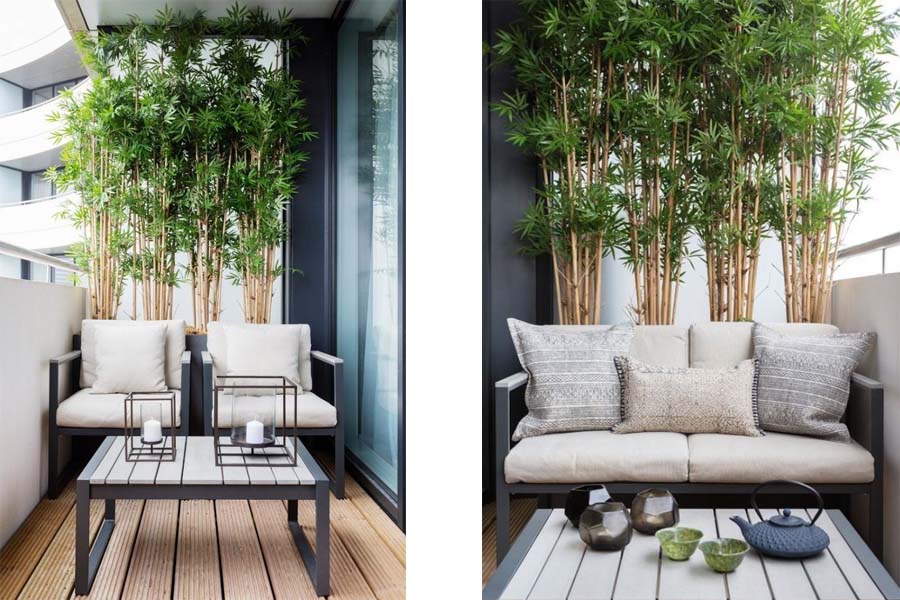 A small sofa, coffee table and green bamboo wall would make a balcony a perfect place for an afternoon tea.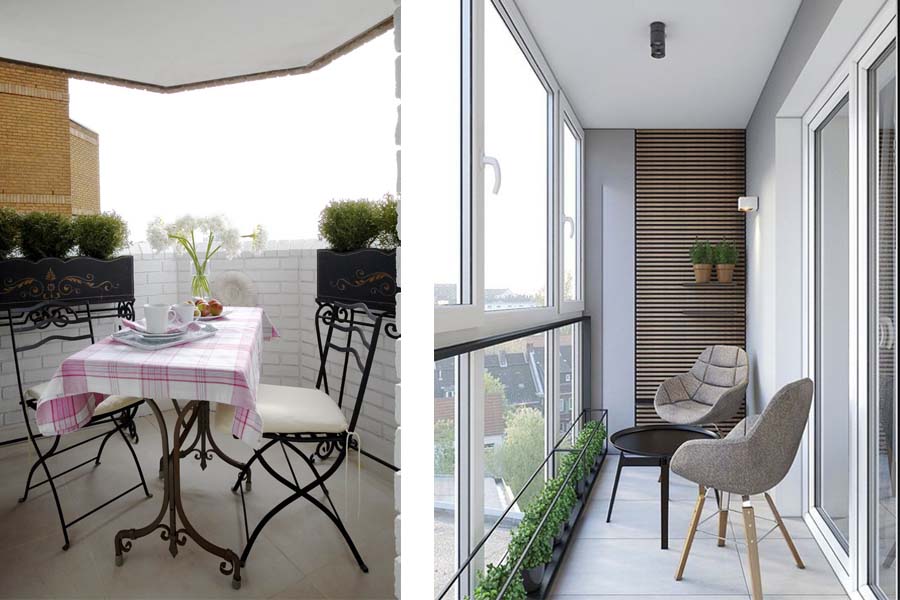 Elegant white tones are fully utilized to create a comfortable and pleasant space for house-owner. If the weather allows, you can enjoy great views at right from the small balcony.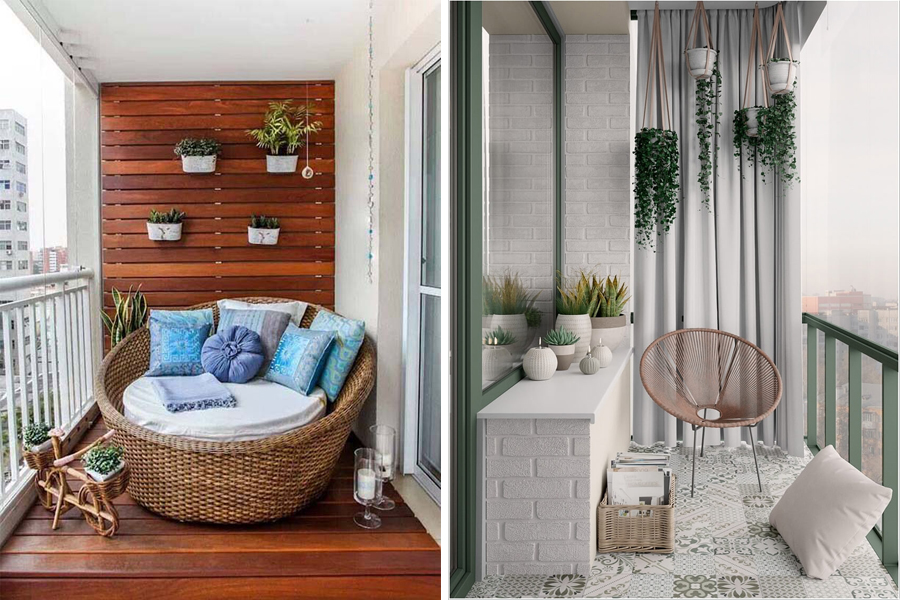 You can also decorate simply and gently with a chair as well as some small plant pots hanging above. Even a small balcony can become a great place to relax with a cup of tea.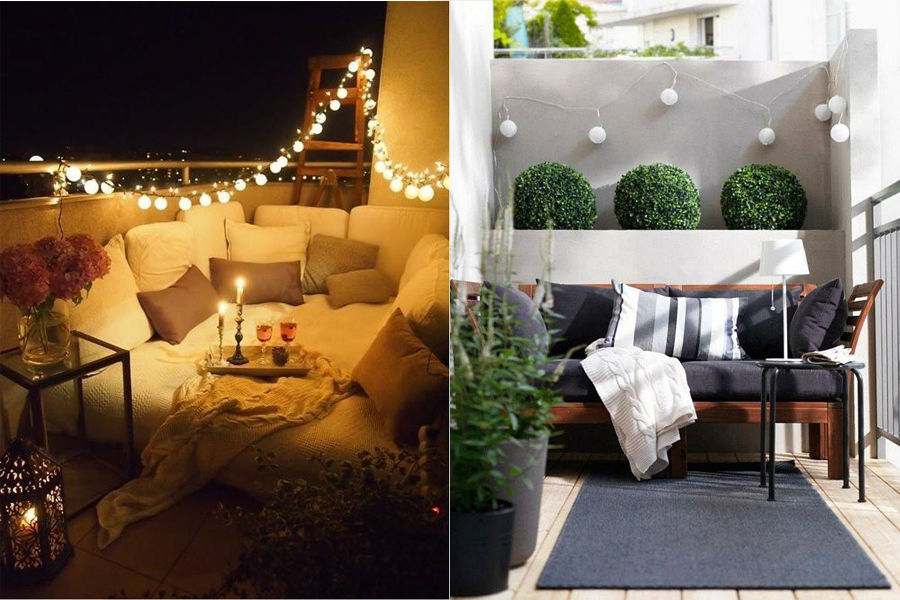 Lights are used as accents to turn the balcony into a magical refuge. A soft bed or a simple sofa will help to bring the romance up to a new level.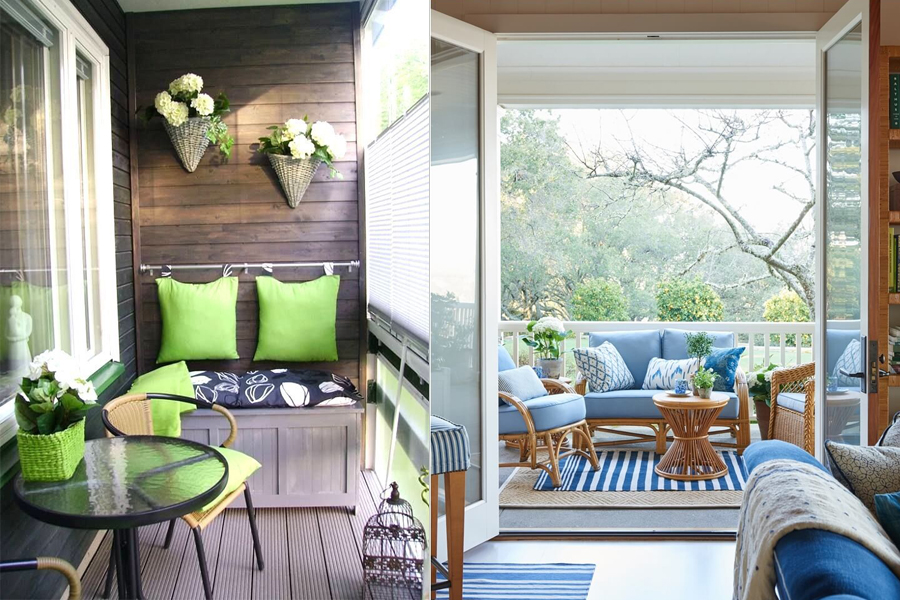 The balcony design following to sea theme is applied by blue tone. Put more tables and chairs, decorate some trees; you have a comfortable resting place. Or by choosing the right materials, you can make the balcony into a small house outside.
The balcony is known as the "brand face" of the house. This is a place where guests visit your house and see first. In addition, it is also a small relaxation corner for you to relax every morning. So, let's put more time and effort into decorate the balcony without redundant at all!

Source: Collected and Edited.
Van Nam Furniture & Interior Decoration.