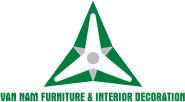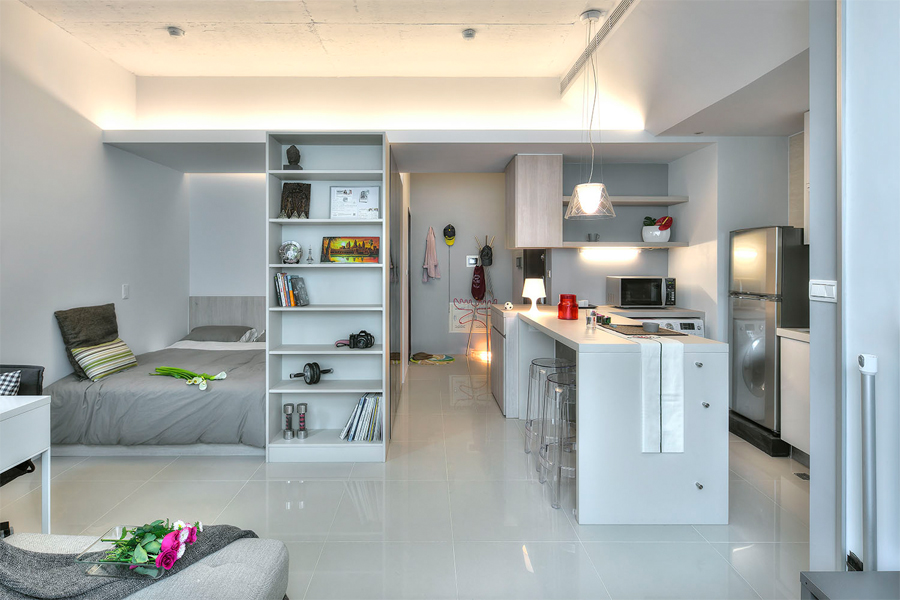 Small Studio Apartment Design

Ideas

(2019) -

Modern

,

Tiny

&

Clever

.
Van Nam Furniture & Interior Decoration created this complete list of the small studio apartment design ideas because we wanted to inspire and encourage the owners of such places to use their imagination and creativity and to search for unconventional solutions. Our experience leads us to believe that the compact living is a global trend that in the feature will become stronger. More and more people choose to live in the big megalopolis and to make the small studio and micro apartments their home. And in the future, this tendency will increase the number of people and it will decrease inhabitable space so that the dwellings will become smaller and smaller.
To create wholly functional and welcoming home in such a restricted space arrangement is a significant challenge that requires a bold and brave way of thinking outside the box (sometimes literary). So here you can take a peak together with us to see how professional designers and renowned architects are tackling this difficult task. You can use their ideas and unconventional approaches when you design your studio apartment – an excellent way to discover how successfully to make the most of every inch of space so in the end to have a tiny, modern, and clever home.
1. Creating a special unit for sleeping and using its volume for storage compartments.
- For Single;

- Area: 32 m²;

- Solution: Use a magnificent ingenious solution by an elevated bed that gives the necessary space beneath the stairs to create cabinets and provide storage;

- Location: Paris;

- Source: Batiik Studio.
2. Color distinction- paint the second level in a different tonality.
- For Single/ Couple;

- Area: < 30 m²;

- Solution: The design composition of this tiny apartme is laid on a duality of space concept: the deep rich green walls that accentuate the ceiling half of the space and separate the bedroom with its lush plant selection from the rest of the interior design with its vintage hints - it is a unique and artistic approach.

- Location: Poland.

- Source: Home and Wood.
3. Sliding staircase - movable elements which if necessary can be hidden or blend.
- For Single/ Couple;

- Area: 24-30 m²;

- Solution: It is quite a clever solution the staircase that leads towards the bed niche to be movable and if necessary to free the space for the daily activates. This fantastic project of a cozy and functional small space with a flexible design made inviting and warm through the usage of wood. The combination of smooth white surfaces and base, with black framing and wooden accents, is always fresh.

- Bedroom: King Bed.

- Source: Zoku.
4. Make use of the space behind the sofa.
- For Single/ Couple;

- Area: 25 m²

- Solution: The light wood structure is a sculptural construct, smooth and warm, vital and functional at the same time. It features a library, a chill-out platform with pillows and stairs, dynamically intriguing green sofa and of course the sleeping zone - where everything is mild, elegant and simple. Combining all the living functions this wooden construct becomes the heart of the otherwise simple and clear-lined minimalism of the urban apartment.

- Location: Moscow, Russia.

- Source: Ruetemple.
5. Movable wall in combination with folding wall bed.
- For Family;

- Area: 39 m²;

- Solution: The 5:1 Apartment integrates the functional and spatial elements for living, working, sleeping, dressing and entertaining, plus a kitchen, dining and bathing within. The motorized movable wall (that worth noticing hosts 180 degrees rotating TV unite that can be used from bed or sofa) hosts hidden closet, dresser drawers, and clothing storage and when fully extended makes space for a queen-sized fold-down bed: smart, tidy and technologically advanced; this is an exciting solution;

- Location: New York;

- Source: MKCA's
6. Làm kệ sách trên cao.
- For 02 Aldults;

- Area: 22 m², height of 3.3m;

- Solution: The idea that space is as important as function. The mezzanine level of the apartment is used to its full scale: a staircase leads to a bed platform, bookshelves and storage compartments adorn the walls, and even a micro-working desk that can be used by a person sitting cross-legged on the floor completes the playful design arrangement.

- Location: Taipei City;

- Source: FUGE Design.
7. Don't be afraid to use dark colors.
- For Single/ Couple;

- Area: 24 m²;

- Solution: Use reflective surfaces, bold dark colors and shining metal accents to create visually dramatic impact and sophisticated atmosphere. Expanding the living space vertically rather than horizontally, introducing the white frames of floor and walls, the design anchors the terrace-evolvement of the dark details.

- Source: Behance.
With suggestions for the apartment with a small area above, wish you have the creativity and cleverly arrange the furniture in narrow space without affecting to the quality of life.

Source: Interiorzine.com.
Van Nam Furniture & Interior Decoration.