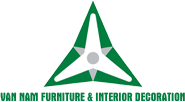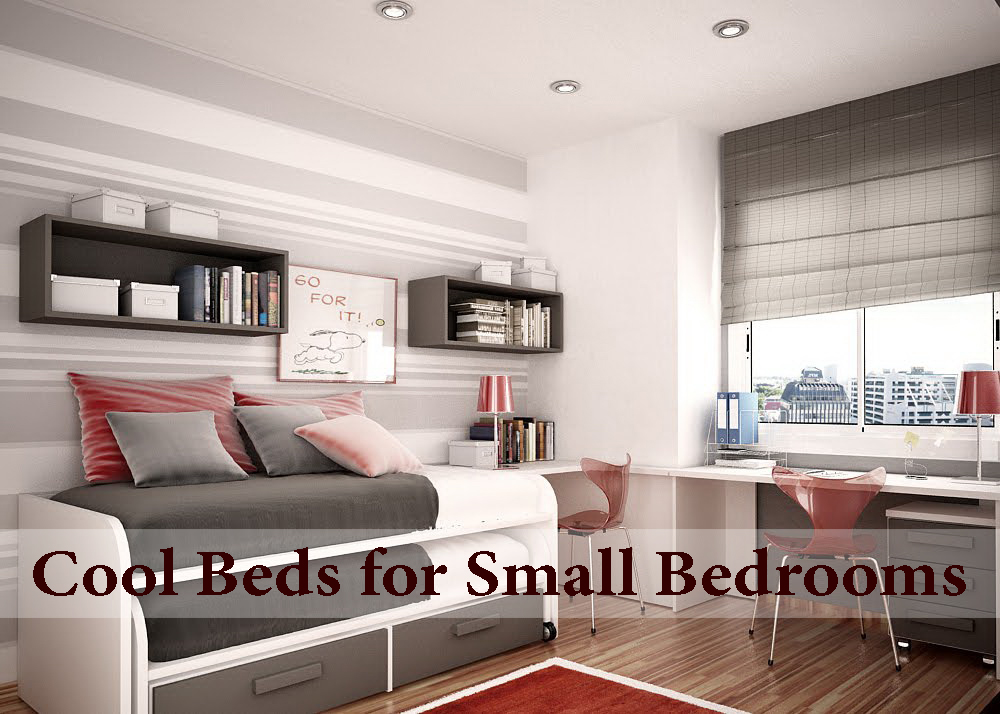 COOL BEDS

FOR SMALL ROOMS WITH

LIMITED STORAGE.
~~~~~~~~~~~~~~~~~~~~~~~~~~~~~~~~~~~~~~~~~~~~~~~~~~~~~~~~~~~~
Living in a small place can be very practical and in some cases really cozy too but that doesn't mean it's not also challenging. One of the biggest challenges is choosing the right type of furniture. If you think it's not such a big deal just try to fit a regular bed into a micro apartment and you'll be forced to reevaluate your choice quicker than you can imagine.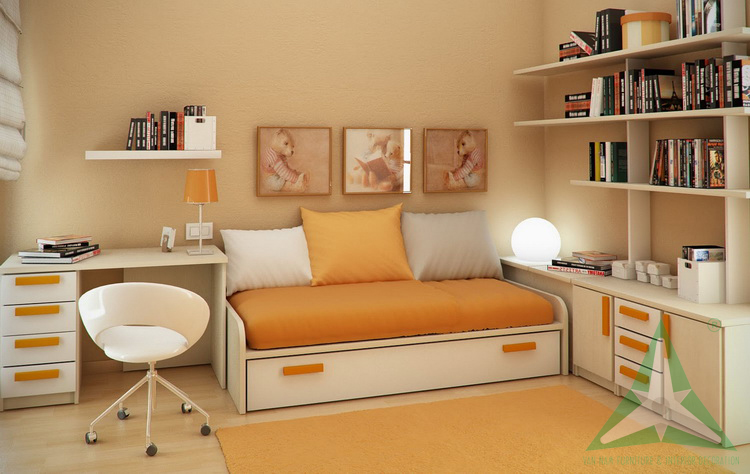 Therefore, the bedrooms are so important and need to be carefully invested. That being said, there are some types of beds that are better suited for small rooms than others.
1. A TRUNDLE BED: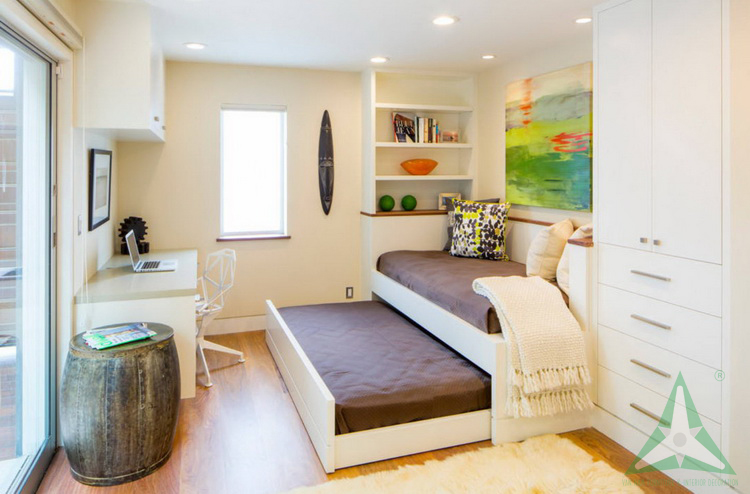 A trundle bed or truckle bed is basically a simple, regular bed on wheels which can be stored under a larger bed, sort of like a bed extension. You can see it being used here in a home office. By adding a trundle bed to the office the designer basically turned this into a multifunctional space which can also serve as a regular bedroom or as a guest room whenever needed.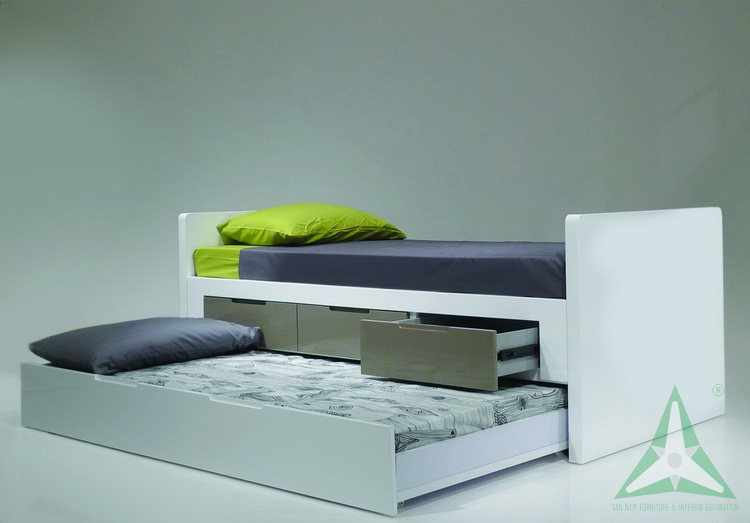 2. A FOLD-DOWN WALL BED: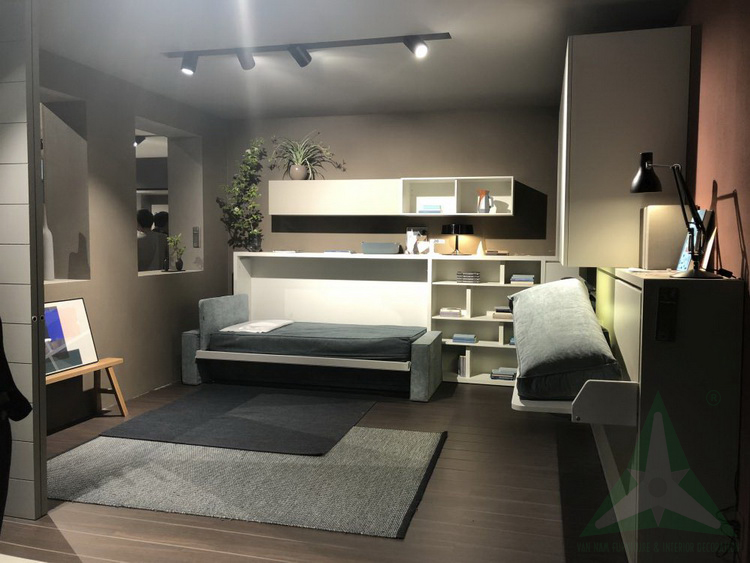 Storing a bed up against a wall is very practical, especially when there's very little floor space to spare during the day. One of the design options is to have a bed which you can hide inside a wall cabinet whenever it's not needed. They will maximize your home space and help to own a neat room with full of utilities. A lot of choices for you in both design and color give the suitable solution to you.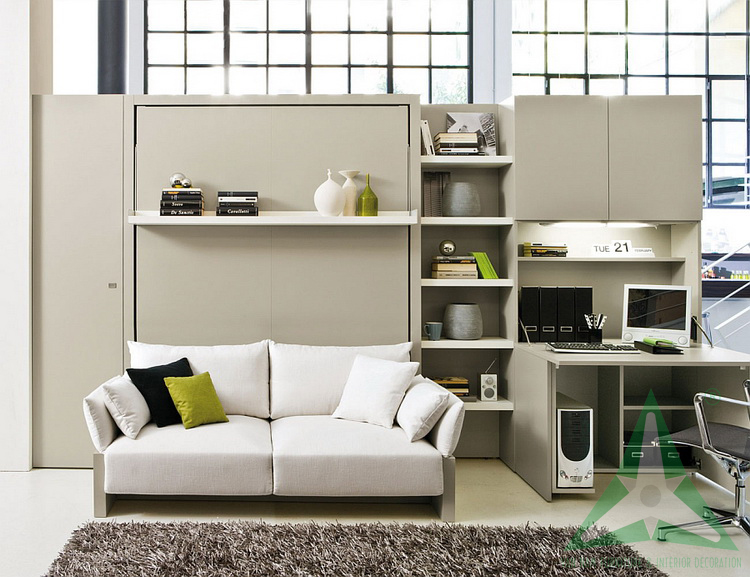 3.

A MURPHY BED: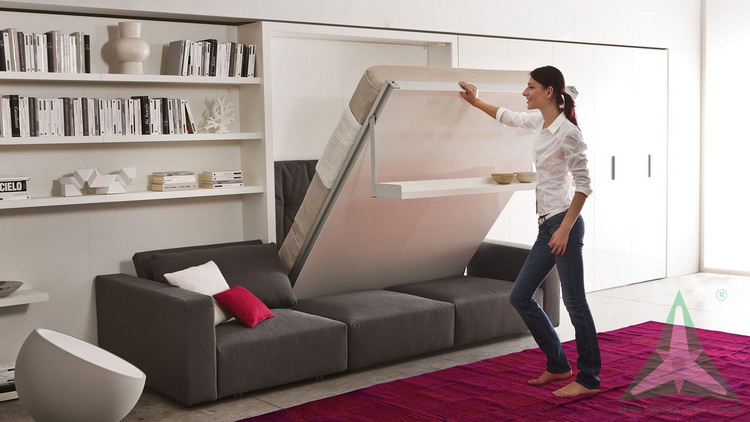 Murphy bed is practical and versatile furniture designed to solve a limited space problem in small bedrooms and tiny studio apartments in general. With Murphy bed, you can completely hide it after some space such as cabinet doors, bookshelves or wall installation. Thus, you can integrate many functions in a space and threre are both a bedroom and homeoffice or play room.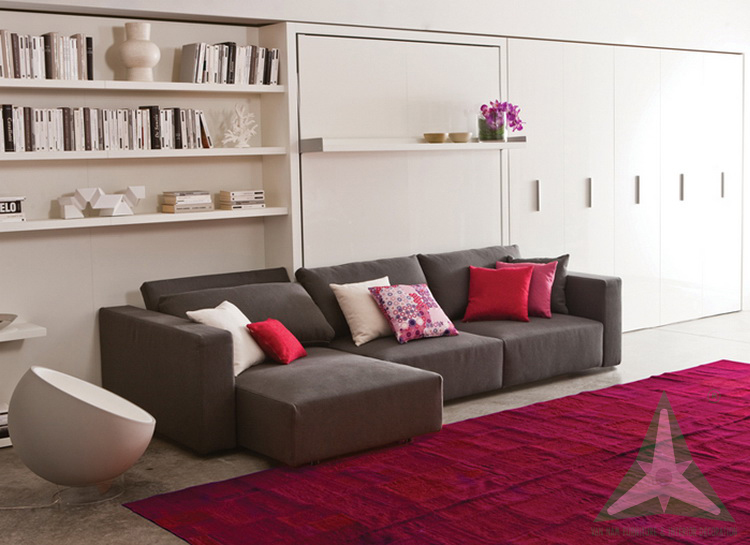 If you want to have both the sofa and bed in your room without thinking of a reasonable layout for limitted space, a double bed could be pulled down from the wall behind the sofa or hung "suspended" above it.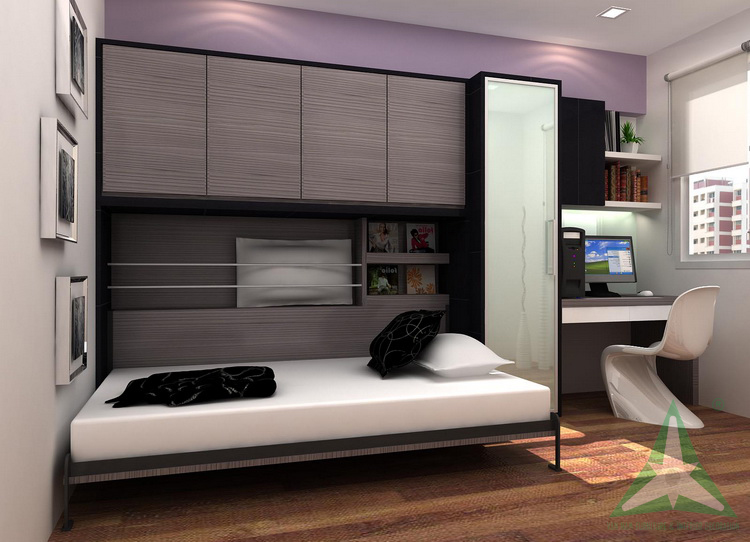 Lifting the heigth of bed allows using both sofa and bed simultaneously as well as creates a suitable view for watching TV. This is a combination set of sofa, shelf and double bed. It's more amazing that the size, color and style for this product can be customized in according to the owner's.
4. A SOFA BED: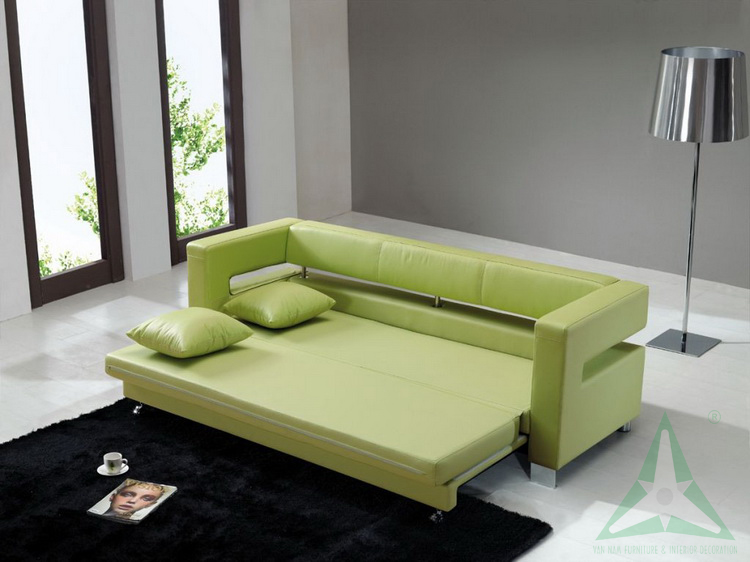 Limited space while owning a sofa and bed will take up too much area. Why don't think about smart design that integrates both functions of sofa and bed? They are sofa beds which are super popular and often used in living rooms regardless of their size just as a backup in case guests sleep over.

5. LOFT BEDS: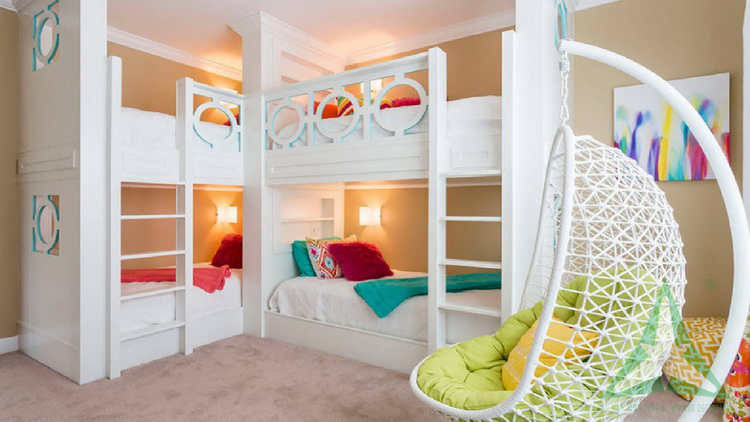 There are actually several different options when it comes to loft beds and this independent loft bed furniture combined with the same desk or storage. This is an interesting choice for your child's bedroom, a place to study, a storage shelf and a study drawer with a comfortable bed suitable for small rooms.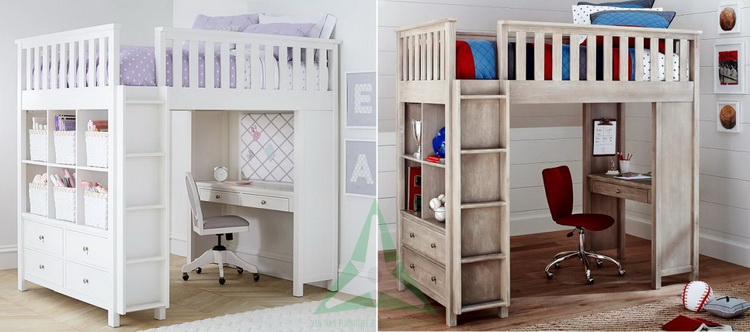 6. AN ALCOVE BED: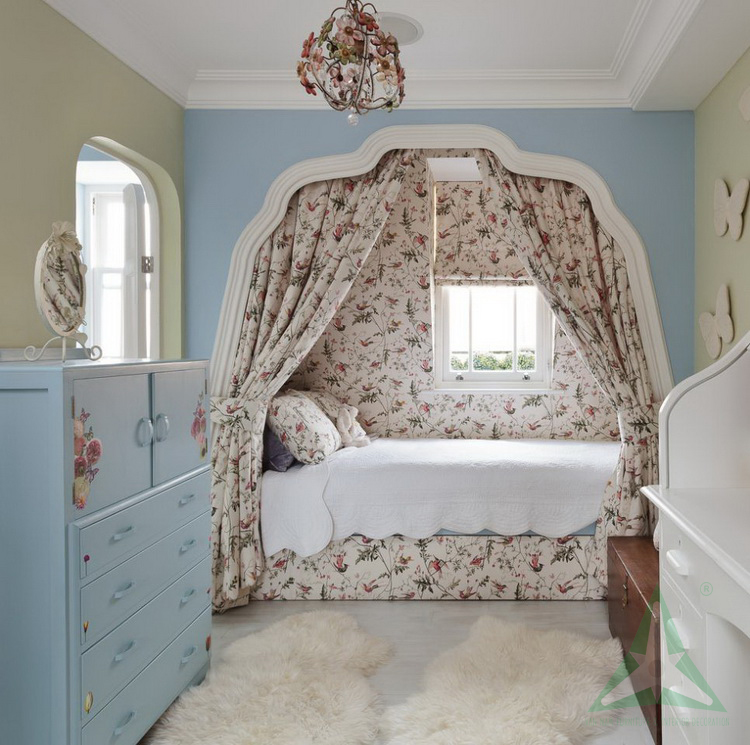 Just by looking at this bedroom you'll probably think that having an alcove bed doesn't really seem like such a great idea in terms of space-efficiency. However, think of the bed more in terms of a window nook and take into consideration the fact that you can hide the entire sleeping area behind curtains whenever you want. Also, if you can also fit some storage drawers under the bed that can free up some additional floor space too.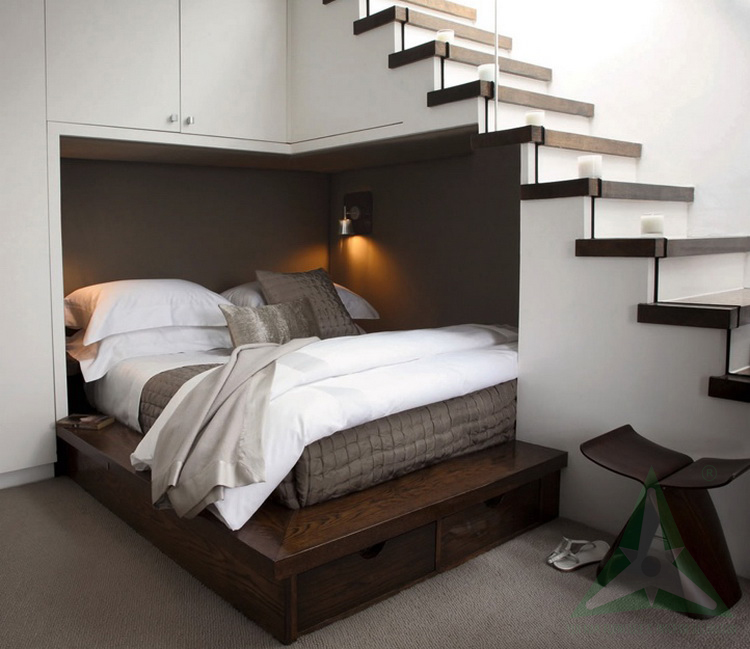 7. ELEVATED BEDS: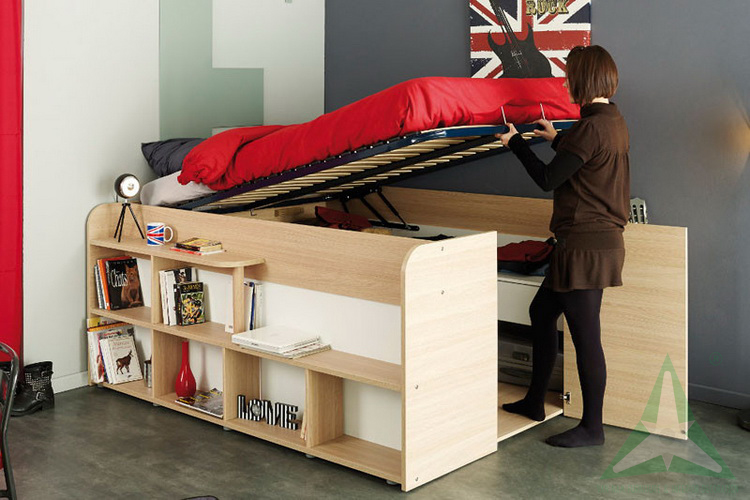 The main issue with regular beds is that they up valuable floor space all the time and that you could use that space for something else if only the bed wasn't in the way. It's like having a miniature walk-in closet under your bed. You can literally lift up the bed and walk under it.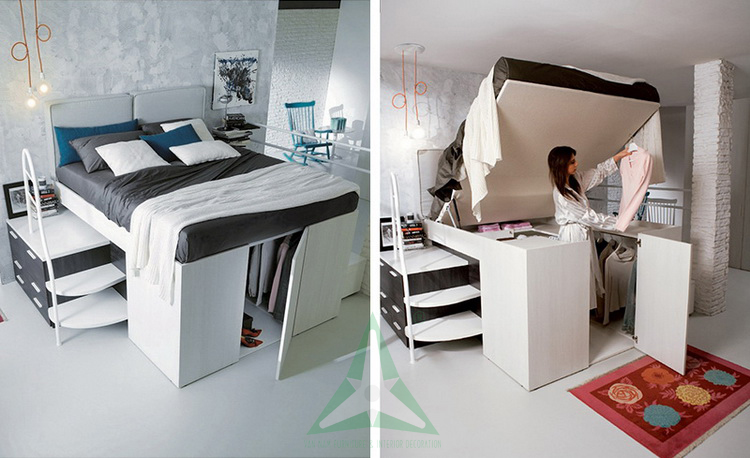 8. A BED-DESK COMBO: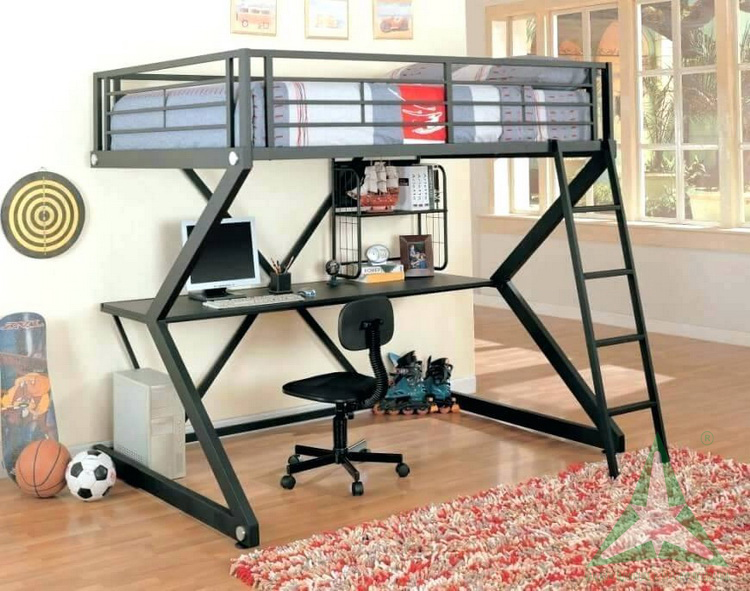 There are many different ways to combine a bed and a desk into a single space-saving unit and one of the most interesting options is the one featured in which micro apartments are designed specifically for students. They have these cool and modern bed-desk combos as well as a bunch of other innovative furniture pieces and storage solutions.

9. CONVERTIBLE SOFA-BUNK BED: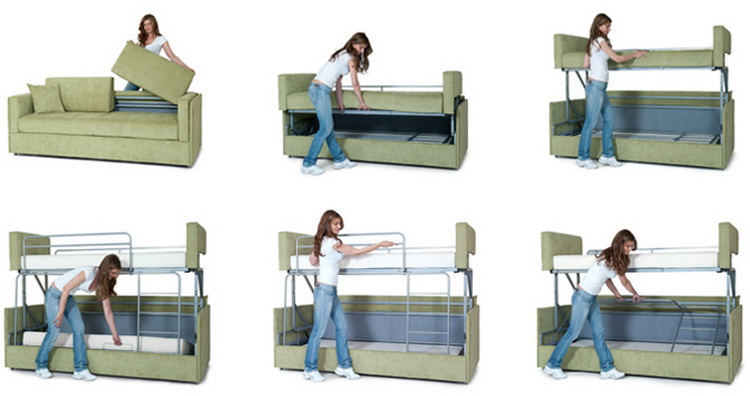 Everyone knows that there are sofas which can be extended to serve as beds but did you know that there's also a sofa which you can turn into a bunk bed? It's a very cool and modern piece with a very simple and user-friendly mechanism. It has a ladder and safety barrier system built into its structure. When used in the bunk bed version, the ladder stands vertically and doubles as a support. This is pretty compact, cute and stylish sofa.
10. UNDER FLOOR BED:
We already know that you can have beds with storage underneath but did you know that you can also have a bed that slides under the floor? Actually, the idea is to have a raised platform somewhere in the room and to have the bed on casters on wheels so you can roll it under this platform when you're not using it. You can furnish the platform with a desk and chairs and this can be your workspace/ home office and the cool thing is you won't have to clean up the space at night when you want to go to sleep. You just roll out the bed and your work area remains intact so the next day you can pick up where you left off.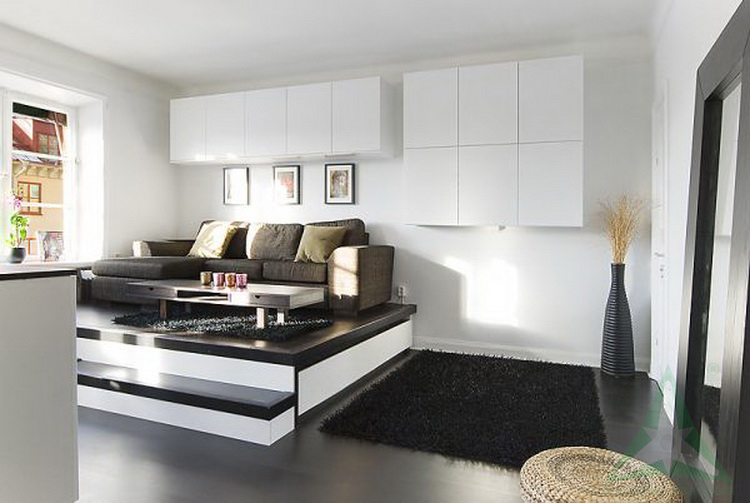 Source: Homedit, Translated & Edited by:
Van Nam Furniture & Interior Decoration.