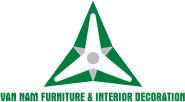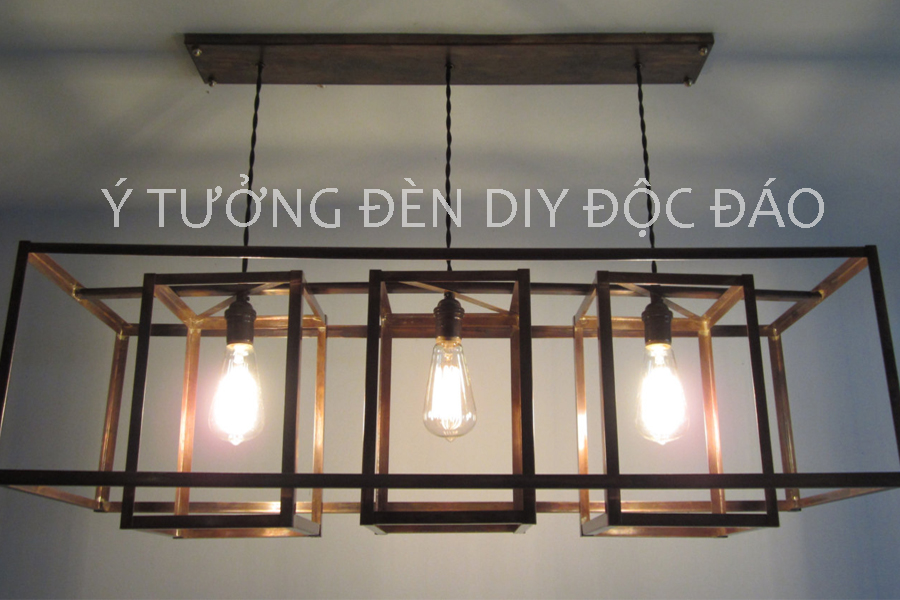 DIY lamp ideas for your living space more Beautiful & Unique.
Making the decorations for beloved homes always bring us feel proud and so excited, is it right? It's extremely easy and interesting to take a look at 2 DIY lamp ideas DIY in decorations!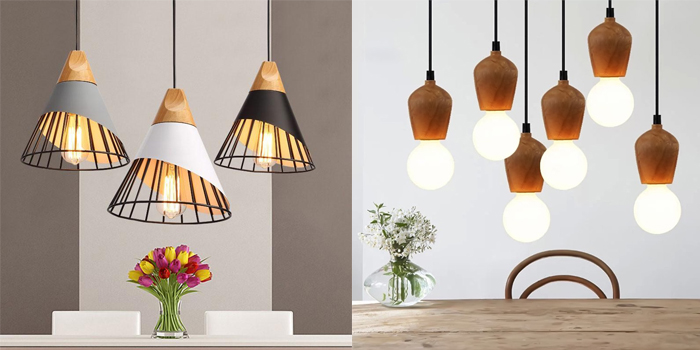 The Cracked Log Light.
It is hard to know how woody items are so useful when the interior designer Tasmania, Duncan Meerding has turned coarse stumps into beautiful lamps that are able to withstand both weather and usage as the tables and chairs indoors as well as outdoors.
The cracks in the woody of The Cracked Log Light will illuminate all area with light rays emitted from the tight-fitting LEDs.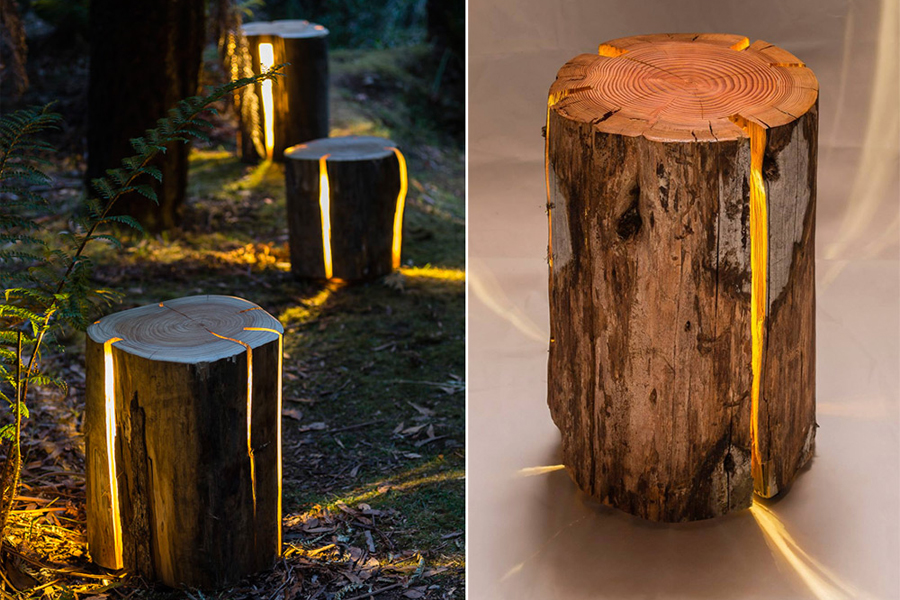 The separate appearance of each different wooden block gives the different effect.
Wood stems that seem to firewood becoming the unique recycling products. They are more exalted instead of covering natural cracks on woody as other wood products; by transforming into decorative light boxes having an intimate connection with nature.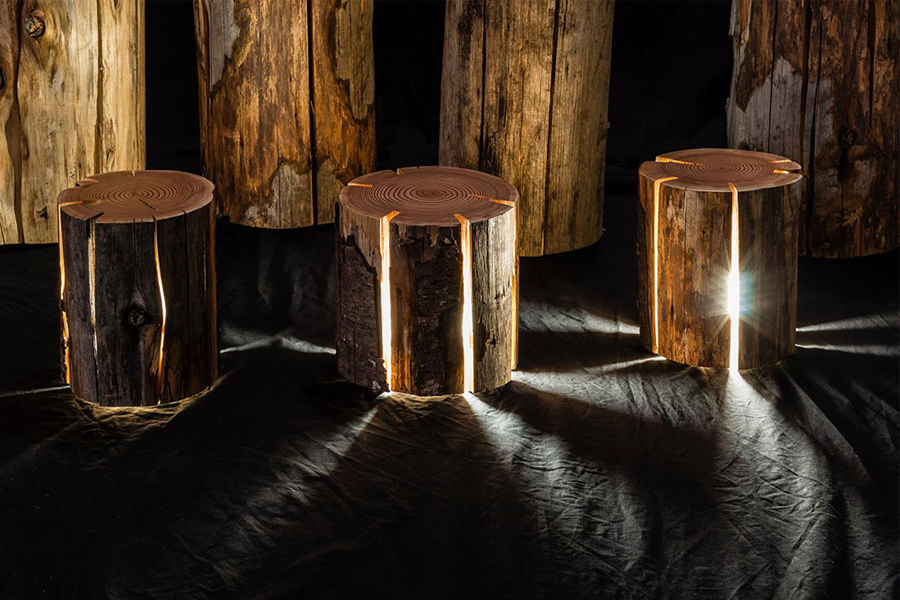 Appropriate to interior space...
Warm light from each lamp with private style creates a unique appearance for each product, highlights the idea by pushing light away from objects associated with darkness. Let's imagine, if they were placed outside in the garden closing to the forest, they looked like the remaining logs were gradually drying out. But that's only not turning on the light. The ingenuity in taking advantage of natural looks to create a connection, it has formed the idea for a beautiful and unique wooden furniture lamp.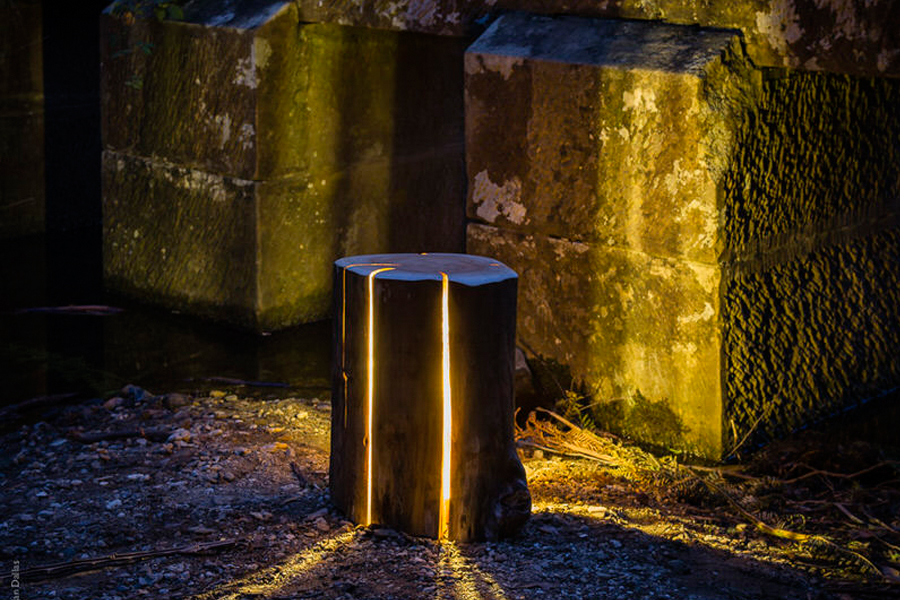 ... and exterior, depending on the layout from the owner.
The Stacked Lamp.
The most interesting thing is to explore the world through the interactions and these are the lights lined up below as waiting for your "interaction". Because there is no "wrong" concept in arranging, you can freely turn-in upto continueing to change when you get borring the old shape...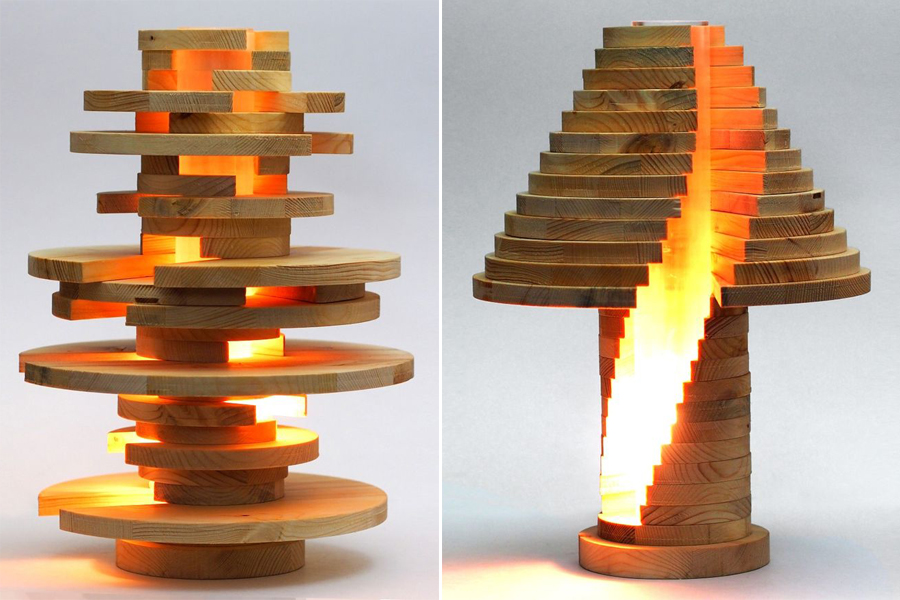 Customize the arbitrary structure...
Mike based on Design MID's Babele Lamp to make this DIY lamp - eventhough, the impressive design fascinated him but the price was quite expensive. Mike's results only cost about $ 15 for equipment and store purchases. The design is also quite impressive, isn't it?
The implementation of this lamp is also easy, Mike's printed pattern has been drawn and you can download it on www.instructables.com. Or, you can follow Mike's instructions to draw your own size templates. The lamp design software is completely free and very easy to manipulate.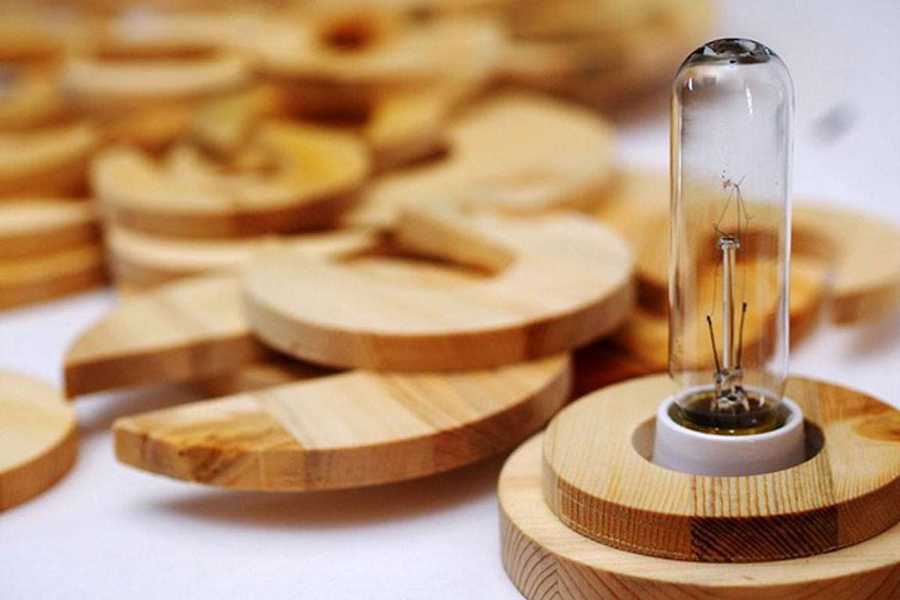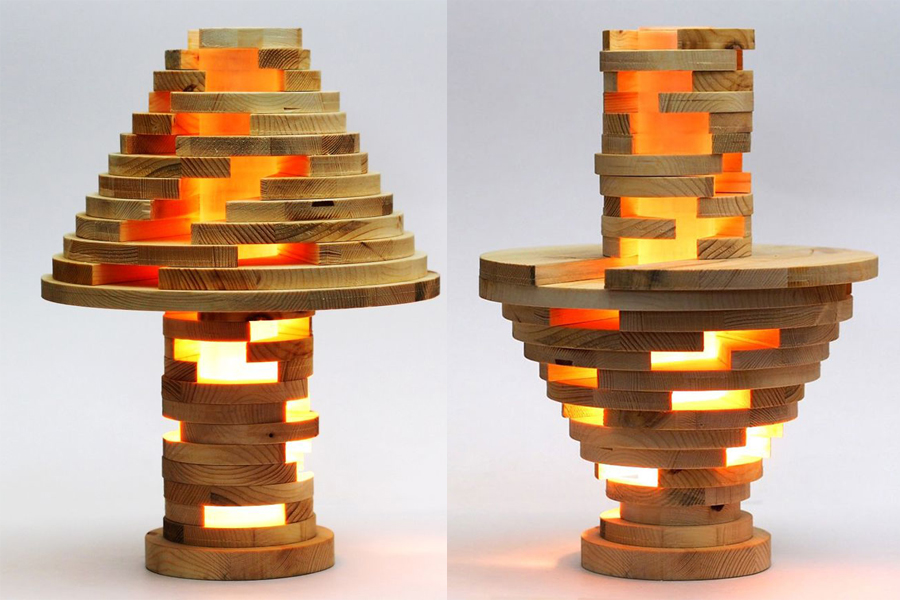 The lamp is made entirely of recycled wood ...
Mike used TinkerCAD software to make this lamp. TinkerCAD is a 3D modeling program for beginners. And again, it's free. Why not try it?
Let's review Mike's progress:

Source: Instructable, Design.vn.
Translated and Edited by:
Van Nam Furrniture & Interior Decoration.